What you get with the course?
Extensive knowledge on one of the most popular front-end frameworks 
The possibility of creating functional, stable and secure applications

Excellent understanding of the principles, on which based is

 the Angular and the possibility to freely develop your skills

Component approach to create views
Reactive programming, using the RxJS library
Consumption of the data in the easy JSON format

Practical use of the possibilities provided by

TypeScript

The singulating of logic, which allows you to easily scale and support applications

Quick

creation of the production version which

 you can deploy on the server

Tool

Angular CLI

to speed up the construction of the application

Creating the

 routing in the SPA application

Modern front-end with the latest version of the framework, Angular
If you are even slightly interested in the subject of a front-end, you remember the framework Angular, for sure. For several years, it has been enjoying a great popularity and is in the top of the best tools faciliating the creation of web applications. Even a cursory glance at job offers, is enough to see how much they need web developers who can create applications on Angular. Following this, are also respectively high earnings - knowledge of the Angular today, is just in price.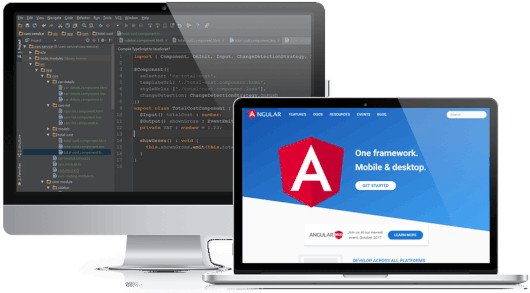 With this course you will instantly learn how to create a modern, functional and efficient applications using the latest version of Angular framework. With it, you will make, step by step, a complete, actual application of the service/garage. Developing it, you will learn not only the latest trends from the world of front-end, but also the universal practices. In this course, I will show you, i.a. how to build the views from components, how to manipulate the behavior of elements on the website or how to consume data in REST architecture. You will also learn the basics of TypeScript which will help to speed up your work.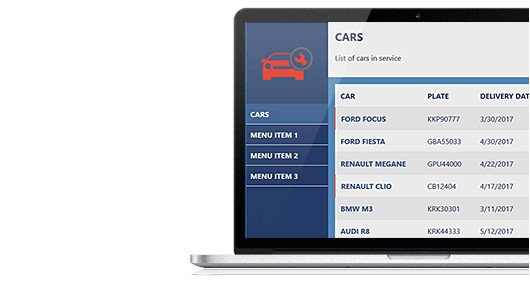 This course is a great opportunity to understand the fundamental techniques for working with Angular and learn how to apply them in practice. In a short time, you will master very solid foundations – whether you are starting from scratches or you already have some knowledge about previous versions of the framework. In order to start your adventure with Angular 4, you really don't need much – just basic knowledge on HTML and JavaScript.
Why is it worth to know Angular?
the most popular front-end framework in the world

a huge number of job offers and high earnings
the perfect tool to create a layer of front-end in large scalable applications
the possibility of creating applications for computers and mobile devices

easy to work

with other frameworks based on the component approach (for example, React.js)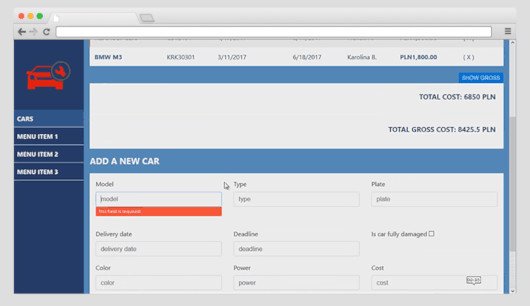 The contents
1. Preparing the environment
How to use the materials

02m 45s

Installing the NodeJS

02m 22s

An overview of the project template

08m 27s

The configuration file of Angular CLI

03m 51s

Application architecture in Angular

14m 20s

Presentation of the application created in the course

03m 11s

2. Components and directives
Global styles 

04m 48s

We create the first component

17m 03s

Directives ngIf and ngClass 

10m 12s

Nesting the components and the decorator @Input

14m 33s

Decorator @Output

10m 58s

Decorator @ViewChild and ngAfterViewInit

08m 24s
3. Services
We create the first website

17m 15s

Declaration of the services in modules and components

04m 11s
4. SharedModule and CoreModule
Modules Shared and Core 09m 14s - see a free lesson
Component header and technique of projection

09m 44s
5. Routing
Routing - introduction

04m 08s

We declare the first route

07m 25s

Routing as module and method forChild

09m 22s

Redirecting the routing

05m 22s

We create navigation

11m 40s

Route Params

15m 17s

Resolve service

14m 10s

Method router.navigate

03m 15s
6. Forms
Methods of creating forms

08m 45s

The form template 07m 28s - see a free lesson
The form model

08m 04s

Validators

05m 26s

Messages of validation

06m 39s

We send data to the server

06m 31s

Fill the form with data from the server

06m 28s
7. Pipes and directives
How to use pipes

04m 04s

We create our own pipe

05m 01s

We create our own directive

06m 23s
8. Basis of the detection of mechanisms
The delete method of HTTP

06m 53s

Detection system

03m 29s

Strategy of onPush

03m 12s
9. Preparing the production version
The production version of the application

04m 10s