What will you learn?
Everything you need to efficiently create in Angular at the advanced level:
the intricacies of routing

, use of Guard to protect the paths

Log-in system

Performance optimization using

dynamically loaded modules

The correct DOM operation
Personalized validators

The dynamic

models of forms

Life cycle of a component

And much, much more!

By choosing this course, you will learn much more!
Attention!
Instructions to download and code, you receive from us on the specified in the order, e-mail address, no later than the next business day after payment is received.
Advanced Angular – functionality, security and stability
The basics of Angular 4 are no longer strange and, perhaps, you already have some apps on your account? Now you wonder, what's next? Discussed course will quickly develop your old skills so that after finishing it, you'll be able, with confidence, to call yourself an experienced developer of Angular.

The gained knowledge will allow you to freely build web applications that are functional, stable and safe. It is worth emphasizing that all you will learn, using practical examples based on a fully working project of the car service center. It has been prepared so that it can be easily used to create custom applications.
Numerous techniques and examples
The course analyzes a rich set of extremely useful methods that you can use in your projects. Thanks to it, you will gain, i.a. a very important knowledge about the life cycle of the component. You will learn to create dynamic forms with conditional validation and its validators. You will learn the important intricacies of routing, creation of a system of registration and control of access to certain paths.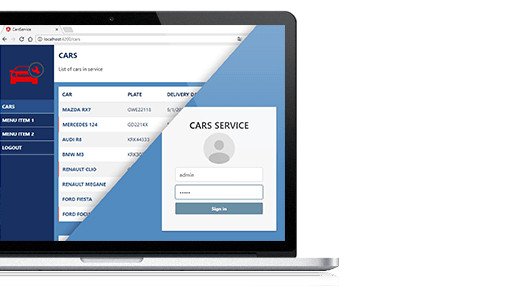 Real project and real skills
The course is not full of dry theory! All the information that you'll get is based on real, fully functional application design. This means that you will not have problems with practical use of acquired knowledge. You'll create your own applications that use the newly acquired techniques and skills.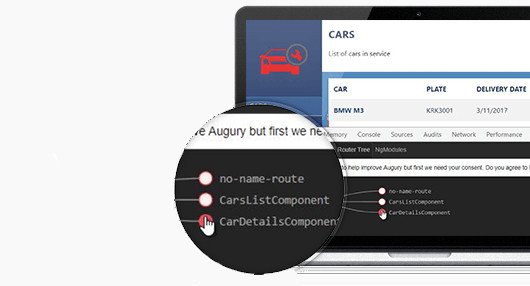 Completed course will make the perfotmance of Your apps to be optimized using modules to be loaded dynamically. You will also learn how to operate a DOM tree or how to build dynamic components.
Completely new perspectives
A wide range of topics makes all the necessary factors needed to create effective, modern applications Angular will not be strange to you. You'll successfully create your own designs and you will be not afraid of applying for a job requiring considerable knowledge of this framework. You will have completely new possibilities, and it's all thanks to completing this course.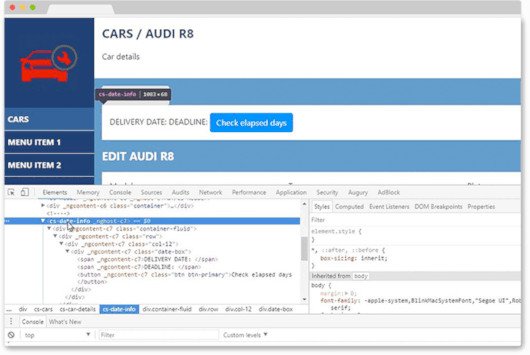 The contents
1. Hooks of life cycle and data flow
Introduction

01m 08s

Materials for the course

01m 43s

Introduction to application

06m 21s

Life cycle of a component

14m 03s

Hook ngOnChanges

08m 15s

Rx New Subject and bidirectional service 

11m 23s

Unsubscribe Method 03m 14s - see a free lesson
Component as an attribute

09m 52s

Decorator @ViewChildren

07m 27s

Optimization of imports

03m 44s

2. Advanced forms
Conditional form validation

06m 32s

Custom Validators

10m 25s

FormArray - removal of control groups 

03m 37s

Preparation of data before sending it to the server

09m 44s

Loading data into formArray

14m 46s
3. Advanced routing
View of the logging-in 

09m 58s

Auth Service

11m 36s

CanActivate Guard

11m 54s

Layout Service

15m 40s

Lazy loading

12m 07s

CanLoad Guard

09m 08s

CanDeactivate Guard

13m 04s

The navigate method and asynchronization 

03m 06 min

Router Events

04m 07s

Spinner 07m 45s - see a free lesson
WildCard

05m 39s

Auxiliary Routes

03m 39s
4. The DOM manipulation
NativeElement

07m 14s

Renderer

06m 02s

Decorator @HostBinding

05m 51s

Decorator @HostListener

06m 00s

Directive ScrollToTop

12m 17s
5. Dynamic components
We are preparing a dynamic component

07m 18s

ComponentFactoryResolver

08m 39s

Dynamic component Outputs

05m 26s

The elimination of the dynamic component

05m 43s
6. Manual control of the detection system
The timer component and the detection system

06m 16s

Class ChangeDetectorRef

06m 19s