What will you learn?
convert the generated code into annotations

write an optimized and neat code

implement Gradle and Maven building systems into the projects

serialise and deserialise data exchange files in JSON and XML format

solve problems typical for software environments

integrate sth. with Guice

use tool libraries such as Guava

Asynchronously transmit and receive HTTP Internet requests
You've probably been thinking about how much work you need to do to create a fully functional and working application. You may be surprised, but sometimes a dozen or so lines of code are enough! We live in such times, that many things are already "written", they work stable, and no one can afford to rewrite them constantly. To tell the truth, almost all modern applications are not fully developed from scratch. Professionals use proven libraries, which significantly influence the time of the coding process, which translates into acceleration of everyday tasks. You should also take advantage of their capabilities!
By choosing this course, you will learn much more!
Attention!
You will receive the download instruction and the code from us at the address given when placing your order
e-mail at the latest on the next working day after receiving the payment.
Must-have each web developer
This course will show you the most useful and used JAVA libraries. You will learn how to use OkHttpfor asynchronous communication withthe Internet. You will learn how to process JSON data in both directions, using the recently popular Gson. Once you masterserialization and deserialization in SimpleXml, you can easily handle XML data. You'll be writing a structured concise code. You'll achieve this with the help of the highly regardedLombokalibrary, which is probably already present in every JAVA project.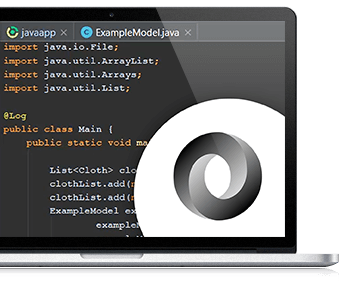 Answers to your questions
Probably not once have you looked at the technical documentation to solve your problem and then you thought to yourself with a little disappointment: Why are there no answers to my questions here? I need a manual, not an encyclopedia! Documentation is useful, but very often it does not explain the programming approaches behind which specific methods stand. Here this training comes in handy. You will learnhow to carry out tasks and gain valuable information about libraries, their operation, construction, and which places to look best.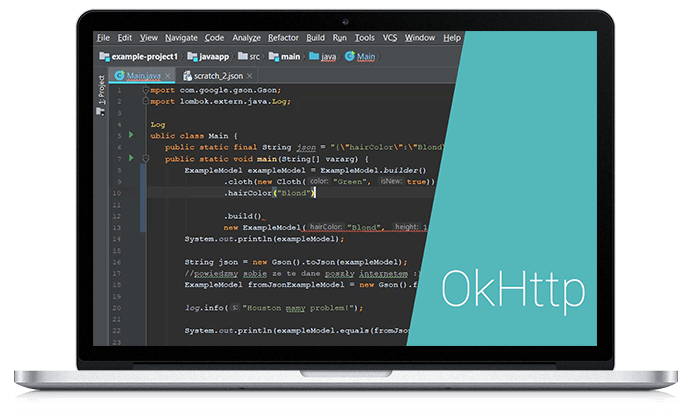 The course presents the way the delegatemodel of events, call-back and deserialization of generic typesworks.The course explains a very popular programming approach based on reversal of dependencies, i.e.dependency injection.Knowledge of the issues presented in the training will allow you to approach the code completely differently. During the course, the following was highlightedsimilarities and rulesThis will help you to learn about other tools yourself in the future.
Work smartly, not hard!
Creating applications performing difficult, advanced tasks does not have to be difficult. You don't have to think about how the code will work, conduct experiments or look for hours of solutions,if the libraries provide us with reliable and ready-made solutions,which may prove to be the foundation of very good applications.Thanks to the training you will check it out with your own hands on functional examples. It turns out that for your application to work you need external data, such as current weather? Do you need current weather data for your application? Do you want to obtain public user data from the social network? You will learn to download them with the help of so-called endpoints, then process them so that you can use them as normal Java objects.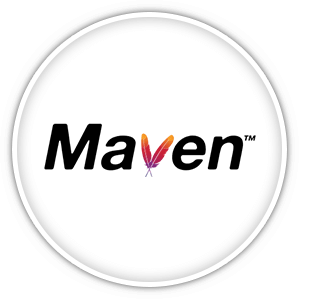 Save time with building systems
Creating runtime files, testing them, different versions of the application - these are the challenges that every programmer has to face. Let's add to this, a few dozen external solutions and the chance for your application to work incorrectly increases dramatically. Fortunatelyyou can avoid it. Enough, knowledge ofbuilding systems like Gradle or Maven. They will allow for easyautomation of tasks, clarification of differences in application versions and will allow for adding new functionalities.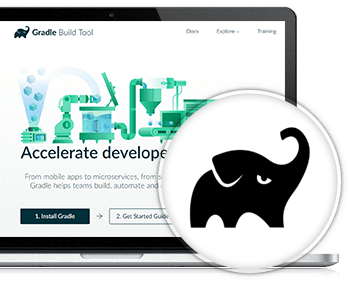 What else is worth knowing?
To start the course you only need basic knowledge of Java. For complete beginners we recommend training:The foundations of Java.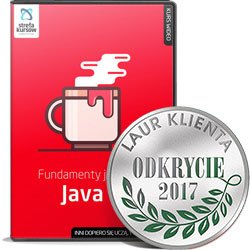 How to use the course?
By purchasing the course you get access to the training platform. To use the training, you only need access to the Internet. The courses can be conveniently viewed through any browser or mobile application for Android and iOS.
Table of contents
Introduction
Introduction - 01m

24s

How to use the materials? - 05m

01s

How to select libraries for the project? - 10m

17s
Building systems
What is a building system? - 11m

42s

Why do you need building systems? - 07m

30s

What are relationships and how to approach them? - 07m

14s

Which building system to choose for the start? - 03m

04s
Gradle
What you need to know about Gradle - 08m

15s

Gradle installation - 07m

33s

Java Project from Gradle - 07m

53s

Basic Java tasks - 09m

10s

Dependencies and DSL - Ranges - 09m

27s

Adding dependencies to the project - 11m

57s
Maven
What do you need to know about Apache Maven - 08m

57s

Maven installation - 06m

54s

Java project with Maven - 07m

46s

Basic tasks Maven - 09m

56s

POM - What to focus on not to get lost - 05m

13s

Adding dependencies to the project - 06m

18s
Lombok - an elegant, concise code
What is Lombok and how it cleans the code - 03m

44s

Lombok connection to Gradle - 01m

31s

Lombok connection to Maven - 01m

16s

Configuration in IntelliJ - 04m

18s

Accessories - @Getter and @Setter - 06m

05s

Object states - @ToString - 06m52s - seefree lesson
Field comparison - @EqualsAndHashCode - 06m 02s
Constructors - @NoArgsConstructor and @AllArgsConstructor - 06m 09s
Designer Simplification - @Builder0 - 6m

40s

Data classes - @Data - 05m

36s

Console login - @Log - 05m

39s
Gson - JSON parser
What's JSON? - 08m

10s

What is Gson? - 04m

01s

Gson Gradle configuration - 02m

11s

Gson Maven configuration - 02m

29s

Using Gson - 08m

52s

Nested Ysons - 10m

48s

Boards in Jsons - 09m

36s
SimpleXML - XML parser
What's XML? - 07m

00s

What is SimpleXML? - 03m

49s

SimpleXML configuration in Maven - 03m

40s

SimpleXML configuration in Gradle - 04m

28s

Using SimpleXML - 15m

27s

Nesting in XML - 04m52s - SEE FREELECTURE
Tables in XML10m

24sACCESS

AFTER SALE
OkHttp - Communication with network API, HTTP client
What is a network API? - 06m

34s

Where to get a public API? - 10m

57s

What is OkHttp? How to use it? - 10m

32s

OKHttp configuration in Gradle - 03m

06s

OKHttp configuration in Maven - 01m

50s

How to download Json from API? - 11m

35s

How to download XML from API? - 07m

31s

How to send data - 11m

48s
Injection of dependencies
What is the injection of the relation - 11m

37s

Why should you like dependencies - 09m

37s

Injection action in simplification - 12m

21s
Guice -

the basis for injection
What is Guice - 08m

38s

Configuration in Gradle project - 05m

42s

Configuration in Maven project - 02m

35s

Simple injection configuration - 11m43s - seefree lesson
Controlled injection of fields and instances - 11m 40s
Ranges - 05m

27s
Guava and other useful tool libraries
What are tool libraries? - 06m

05s

What is Guava - 03m

26s

Sample uses, daily routines - 12m

51s

Where to find interesting libraries? - 04m

15s

Completion - 01m

18s