After you finish the course, you'll learn how:
customize the system to your needs
use the web browser and mail client
use the tools of the office suite
install and configure Linux
roam freely
manage the network, users and their rights
back up your data

take care of safety
Do you use Windows on a daily basis, but you are thinking more and more about "switching" to Linux? That's right, because it's a fully functional, stable but most of all free system.which is wrongly associated mostly with the console and commands. With this course you will find that onLinux you will easily do the same thing as on Windows and you can successfully use it as a basic operating system.
By choosing this course, you will learn much more!
Attention!
You will receive the download instruction and code from us at the address given when placing your order
e-mail at the latest on the next working day after receiving the payment.
Trouble-free installation and configuration
Are you afraid that by installing Linux you will lose your current system and data? Don't be. In the course you will find out howuse the virtualization toolthat will enable you to work fully with Linuxwithout worrying about your current files. In the training, the following were usedLinux Ubuntu version 18.04 LTS. It's the most popular andveryfriendly Linux distributionoften recommended at the beginning of a penguin adventure.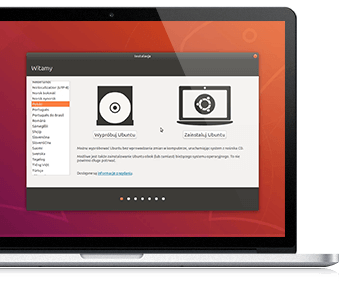 First steps
There is a myth that Linux has been circulating for years that it is a system for advanced users, this is a misconception, because for a long time it offers a very intuitive and user-friendly graphical environment that will not cause problems even for beginners. The training will show you how to navigate the Linux interface efficiently. You will learn how to personalize the look and configuration of the settings so that the system is adapted to your needs and habits.You will be able to see that everyday work with this system can be comfortable, safe and intuitive and that it does not differ from Windows in terms of convenience.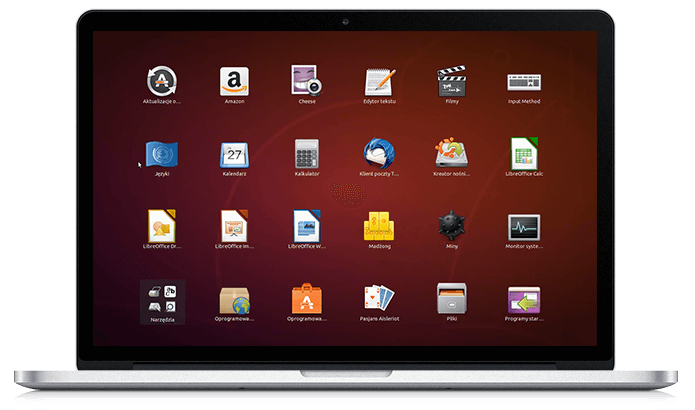 Free software
Afraid you will not find your favorite software on Linux? Don't be! You will easily find substitutes for your favorite applications that are fully functional and most importantly they do not differ from those known from Windows. Most of them are free! Favorite browser, Skype video communicator, movie, music or even game players. Linux is fully functional and is becoming more and more popular with Windows and MacOS.

Linux at home and in business
Linux system can be successfully used in companies. Home is not the only place to use it. Thanks to using Linux you will not have to spend money on expensive licenses. You will be able to enjoy fully functional programs for free.. You won't run out of Office or mail client. After completing the course you will have knowledge about adding and removing users, managing network settings or remote access to your files will not be a secret. Moving on the topic of private files - on Linux they will be fully secure, all thanks to the built-in firewall and antivirus program.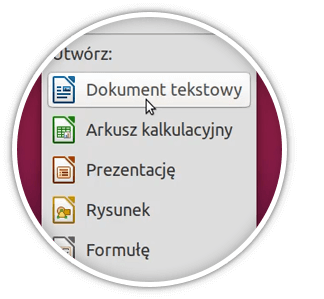 Additional possibilities
If you feel up to the task of making the most of Linux to work more efficiently, in the course you will find a chapter on console work. You do not need programmer's knowledge to see its advantages. The author of the course will show you step by step how to speed up various activities that you have learned in graphic mode.You will learn about the most important commands that will allow you to further explore your knowledge about Linux.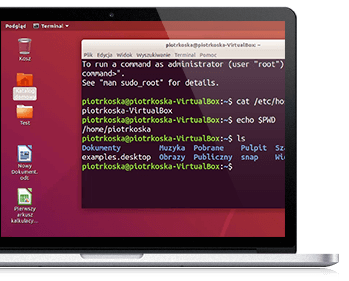 How to use the course?
After purchasing the course you get access to the training platform. In order to use the course you only need access to the Internet. You can conveniently watch the courses through any browser or mobile application for Android and iOS.
Table of contents
Introduction
Introduction 01m

10s

What is Linux 09m

41s
Installation
We download the installation image of Ubuntu and VirtualBox 06m

19s

Virtualization what it is and why we use it 02m 14s
Installation and configuration of VirtualBox 06m

30s

Installation of Ubuntu system on VirtualBox 14m

41s

Creating snapshots in VirtualBox 06m

42s
Overview of our system
First start-up - what we see on the desktop 04m

53s

Our graphic environment GUI 11m

37s

Network settings 04m

01s

User settings 03m

40s

System settings 05m

05s

System files and catalogues - overview and discussion 16m 26s
Social accounts, Facebook, Google, Microsoft account. 07m

27s

Update our system, and additional software. 08m

48s
Software
LibreOffice package 07m 26s
Mail and Internet - small huge office 03m

44s

Ubuntu Shop 13m

15s

Software installation from deb packages in GUI 08m

29s
Access to the CLI linux console
Booting the console on Linux 04m

20s

We are browsing the catalogues in the CLI 12m

34s

console
Showing hidden catalogues in GUI 01m 12s
Creating files and folders in CLI 10m 45s
Deleting folders and files in CLI 06m 33s
Copying files and folders in CLI 03m 52s
Moving files and folders in CLI 03m 37s
Editing files in the CLI console - editor nano 09m 26s
Displaying file contents in CLI 03m

18s

Command more, less, tail, head 08m

09s

03m 04s file comparison
When we need help --help 04m

47s

Echo command 03m

32s

Late command 03m

01s

Find 06m

00s

command
System information 03m

46s

Shortcuts in console 08m 33s -see freelesson
Terminal coatings 04m

27s
User, entitlement
Adding a user - in GUI 07m

09s

Sudo command 05m

23s

Adding a user - in CLI 07m

26s

Switchover between users 08m

45s

User disposal in GUI 02m

31s

User disposal in CLI 03m

30s

File and directory permissions in GUI 08m 57s - see

free lesson

File and directory permissions in CLI 03m 16s
Command from the clmod 03m

46s

Chown command 01m

58s

Chgrp command 00m

52s

Command in 01m

02s
Software

installation

from the Linux console
How to update software from Linux console in CLI 04m

48s

Software installation using apt 05m25s - seefree lesson
Installing software from deb packages in CLI 03m

32s
Linux desktop environments
GUI in Linux 04m

56s

Installation of the XFCE 06m

24s

graphic environment
Installation of the KDE 08m

11s

graphic environment
Installation of the LXDE 06m

10s

graphic environment
Installation of the Cinnamon graphic environment 06m

37s

Installation of the MATE 07m

28s

graphic medium
GNOME Classic installation (GNOME 2) 07m

50s

Installation of the Pantheon graphic environment (Elementary os) 07m

17s

Summary of the installation of graphic environments 01m

38s
We get to know the KDE desktop environment
First steps with KDE 03m

29s

KDE - Workspace appearance 08m

51s

Additional interface elements 04m

44s

Dolphin file manager 05m 10s
KDE Explorer 04m

19s

We access network files from Linux to Windows 04m 28s
Bird Programme 08m

11s

Ubuntu backup 03m

19s

System and remote communication software 08m

13s
Ubuntu LiveCD / LiveDVD
We start the Ubuntu LiveCD 05m

59s

We operate in a LiveCD 07m

20s

environment
Summary
Summary of the graphical part of Linux 01m

47s

Summary of the Linux text part 00m

47s

End of 00m

49s