Product description: How to Take Care of Security in IT - Arkadiusz Wrzos
The course How to Take Care of Security in IT is primarily to learn how to avoid threats and take care of security in the IT and related industries. The universality of the presented issues makes it useful for anyone who uses computers and the Internet on a daily basis. The course is at a basic level.
Overview of course content
Preparing a workstation in a company and during a home office
Protection against threats such as keyloggers, malware, spyware
Encrypting and securing data against attacks and accidental deletion
Secure use of e-mail and browser
Protection and secure use of logins and passwords
Detecting fraud attempts during phone calls
Protecting your smartphone and tablet from being hacked
Checking the security status of your computer with the right tools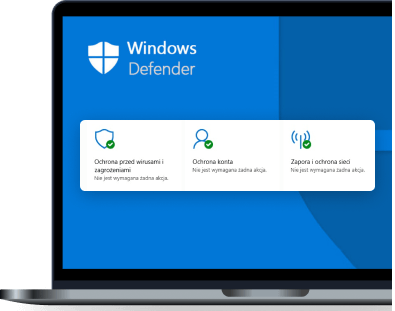 Add the recommendations you receive to your LinkedIn profile or add them to your CV.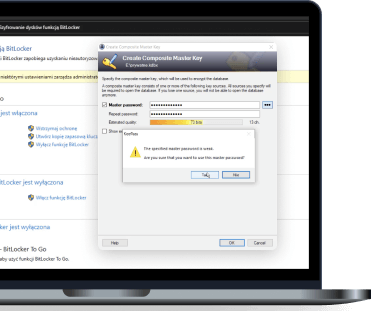 Learn how to protect yourself from fraudsters
Not everyone can accurately identify threats and defend themselves against online impersonation attempts. Sometimes the difference between an official site and a phishing site isn't as obvious as it seems. Telephone and e-mail box can also become a tool in the hands of fraudsters. Therefore, students learn the principles of IT security used at work and at "private browsing" the Network. The training allows everyone to acquire skills useful in the era of the Internet and information at virtually every step.
Cyber security at every step
A significant part of intrusions into information systems is preceded by fraud. Breaking into systems is also exploiting ignorance and carelessness of users. Cyber security training is standard in many companies and institutions - a not insignificant aspect when it comes to sensitive data. The course is useful for employers who want to immunize staff and the systems they administer against the effects of fraudulent practices that are becoming increasingly common.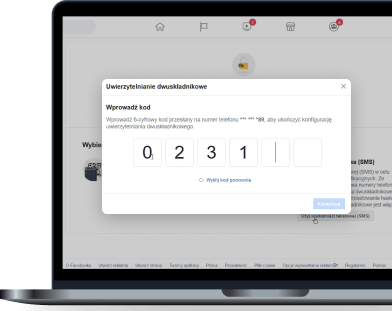 Beginner-friendly course
Everyone has started out at some point. Sometimes the seniority of moving in the network does not go hand in hand with the general awareness of threats. Training does not require adepts to know about viruses, computer networks, software or manipulation techniques used by fraudsters. Presented examples are focused on practice. The knowledge from the lectures will certainly be acquired by anyone who can operate a browser.
The most important elements of the course
Unlimited access, including mobile access 24/7

7 hours of training

Tests and assignments

44 lectures

27 test questions

Certificate of completion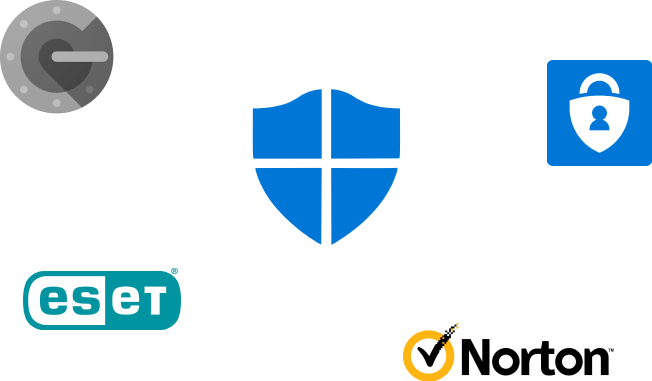 Table of contents
1 Introduction
Introduction 00 m 33 s
Is the digital world really dangerous? 09 m 08 s
What risks do we run by neglecting security? 09 m 19 s
What do I do if I have made a security mistake? 14 m 08 s
2 The bare minimum
How to take care of your workplace 11 m 02 s
Avoiding risky electronic equipment 10 m 25 s
Basic security software 07 m 13 s
Internal safety training 15 m 08 s
Developing your own security knowledge 08 m 45 s - see free lesson
If you leave the castle, its walls will not protect you - discipline 09 m 16 s
Privacy policy, RODO and the correct processing of sensitive data 14 m 35 s
How's that for covering the webcam, unplugging the microphone...? 11 m 10 s
3 Security software worth using
What are keyloggers? 12 m 50 s
Protection against keyloggers 05 m 03 s
What is malware and spyware? 06 m 36 s
How do I protect myself against malware and spyware? 02 m 57 s
Laptop/drive stolen - what then? 03 m 40 s
Password protection of a hard disk - BitLocker 08 m 03 s
Insecure program/one-time start 06 m 12 s
Secure program startup - Windows Sandbox 07 m 08 s
If you have a VPN at work - use it when working remotely 06 m 56 s
4 Secure passwords
What passwords are really secure? 07 m 18 s
The benefits of a proven tool - KeePass 04 m 34 s
Installing and configuring KeePass 11 m 20 s
Adding and using your own passwords in KeePass 07 m 10 s - see the free lesson
How to share company passwords with KeePass 05 m 56 s
5 Two-factor authentication
Defend against password leakage 03 m 46 s
What is two-factor authentication? 07 m 34 s
What types of additional credentials can we use? 06 m 20 s
Setting up two-factor authentication using Google as an example 07 m 33 s
Configuring two-factor authentication using Facebook as an example 04 m 39 s
For which services is it recommended to necessarily use two-factor authentication? 06 m 06 s
6 Careful use of computer programs and devices
What we do and don't do in a browser 17 m 55 s
How to use e-mail safely 13 m 53 s
7 Backing up computer memory
Which places should be backed up? 12 m 36 s
Free and good backup software EaseUS Todo 05 m 03 s
Installing and setting up EaseUS Todo 03 m 00 s
Backing up with EaseUS Todo 04 m 57 s - see the free lesson
Restoring a backup in case of failure/infection/theft with EaseUS Todo 06 m 16 s
8. smartphones and tablets should not be underestimated
Maybe it's better not to use a security pattern? 07 m 17 s
How long does it take a burglar to install a malicious program on a smartphone? 05 m 55 s
Can you install apps from outside the google play store? 06 m 28 s
Reduce your confidence in people on the phone 09 m 29 s
9. danger outside work
Homemakers and your own children can unintentionally harm you 08 m 19 s
How not to let your personal details be stolen 08 m 18 s
Identity theft and scammers on social networking sites 08 m 39 s
Bargains, surprisingly good deals and winning contests 09 m 15 s
10 Other "bugs" and everyday pests
What is bloatware and how to get rid of it 10 m 47 s
How to check if a file is safe 07 m 45 s
How to know that a program is slowing down your computer 12 m 23 s
Conclusion 00 m 27 s