Description: Tamiya 70111 sports wheels - 2pcs.
Set of two sports wheels with diameter 56 mm and width 25 mm. Compatible with Tamiya gears.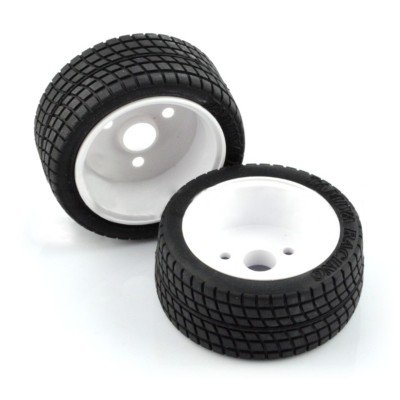 Set includes:
2 wheels:

diameter: 56 mm
width: 25 mm
Fixtures for connection to a 4 mm round shaft
Fixtures for connection to a 3 mm hexagonal shaft
Set of nuts and bolts
The key to changing fixtures
The wheels have an attractive appearance, good grip. They are compatible with Tamiya transmissions.