Attention!
The product has been discontinued. Check other products in category.
Description
Fibaro Dimmer 2is a wireless module thatcontrols the 230V lightingin accordance with the Z-Wave Plus standard. In addition, it allows you to turn off the light, measure the power use and gradual brightening up. Compact size enables you close the unit in ajunction box.
Key features
Automatic source of light detection
Measurement of power and energy
Work with 2- and 3-wired installations
Service of 

leading edge and 

trailing edge

Chip Z-Wave of 500 series
Z-Wave Plus protocol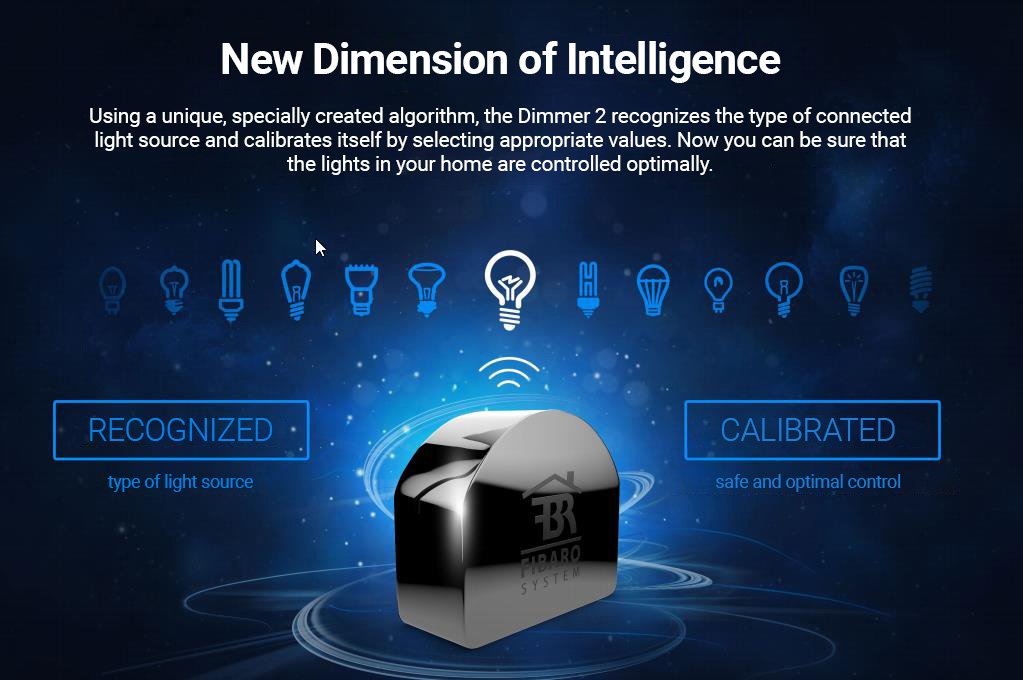 Dimmer 2 also allows you to manage scenes. For this purpose you can use one of the connected switches. Scene can be activated just like a normal wall light switch.