Attention!
The sale of the product has been completed. Check others in this category.
Product description: Connector: FFC / FPC ZIF 10 pin, raster 1mm
FFC/FPC 10-pin connector, raster 1mm, top contacts, surface soldered (SMD). The connector is often used for connecting e.g.displays or cameras, as in the case of popular Raspberry Pi mini-computers.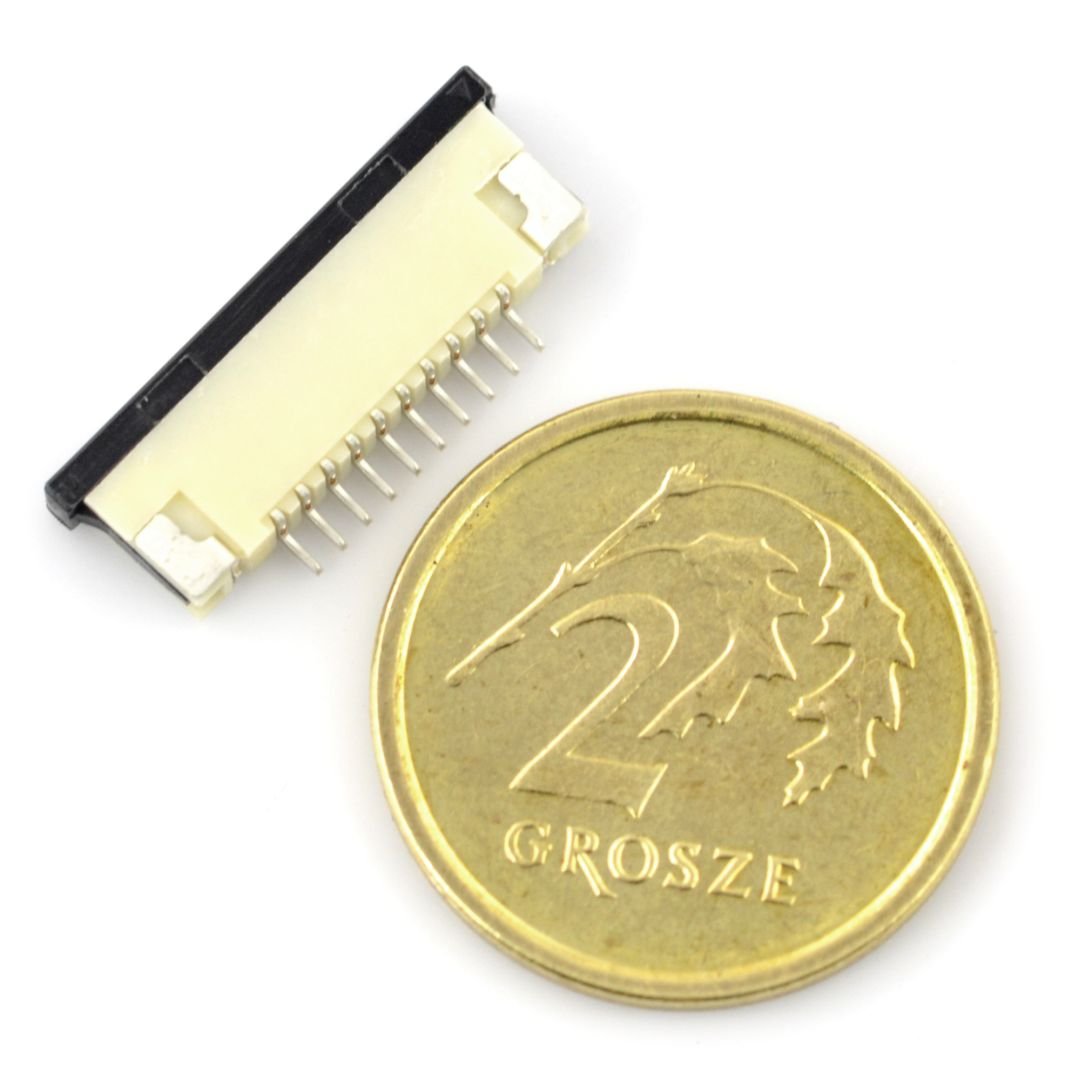 Comparison of the size of the FFC / FPC connector with a two-pence coin.
FFC / FPC connector specification
FFC/FPC connector
Number of pins: 10
Type: vertical
Raster 1 mm
Soldering: surface SMD