Description
Module with camera compatible with minicomputer Raspberry Pi, version 3, 2, B+, A+ and older A and B. The device has a matrix with a resolution of 5 Mpx, supports HD 1080p, 720p and 640 x 480p mode. Raspberry Pi has hardware support for maintaining this camera so the device does not consume CPU resources. The configuration description is in the documentation of the device.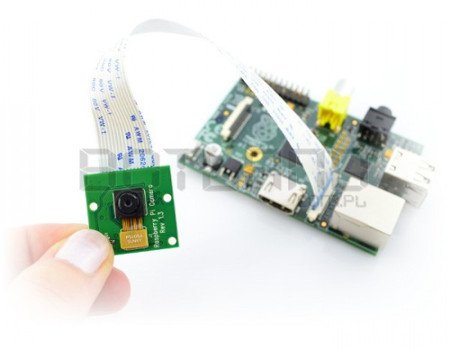 The module is connected to a special connector on the Raspberry Pi using the ribbon (in the kit - with length of 16 cm).
A video showing how to connect the camera to minicomputer.
Accessories
In our offer are also cases for Raspberry Pi  cameras, mounting bracket and connecting tapes with a length of 5 cm, 10 cm, 20 cm, 30 cm.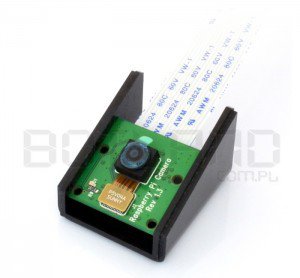 The Raspberry Pi camera in a dedicated case.