Attention!
The product has been discontinued. Check others products in category.
Product description: Jack cable 3.5 mm 4-field - 3 x RCA 2.5 m
A 2.5 m long wire is used to transmit stereo sound and image from your computer. It has 4-field connector Jack 3.5 mm, and three RCA plugs.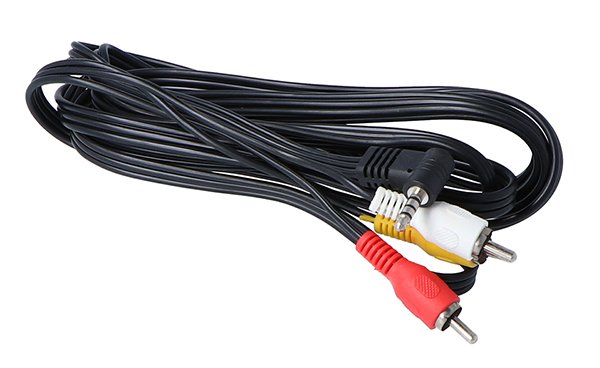 Attention!
This cable does not work with the Jack output of the Raspberry Pi.
In our offer, you will find compatible cables.

Technical characteristics of the Jack 3.5 mm 4-field cable
connection: 3.5 mm 4-field Jack, 3 x RCA
cable length: 2.5 m