Reading time:
3
min.
Three-dimensional models made with incremental technology are increasingly amazing us with their accuracy and quality. No wonder – 3D printing is a very progressive technology and subsequent models of printers offer better and better parameters, thus making it possible to create fanciful models in various materials. It was only a matter of time before we could print such stunning models that we would like to… eat them! Now it is possible – meet the Mycusini 2.0 3D printers.
Mycusini 2.0 - print yourself a chocolate
Mycusini printers are a proposal for people who not only appreciate the excellent taste but also the aesthetic value of meals and pay attention to details. They are unique devices which allow to create three-dimensional models from chocolate. Objects or even entire constructions made in this way will be a great addition and decoration for cakes and other baked goods. Letters, buttons, stamps, plant elements, inscriptions – you can print anything your heart (or rather your stomach) desires.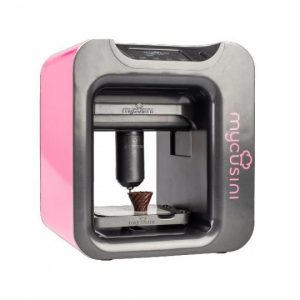 Not only professional bakers will benefit from this proposition – the device can also be used for personal use, and to create delightful and dedicated gifts. Mycusini 2.0 makes it possible to produce detailed decorative elements that would be difficult to achieve by hand, even with great talent and skilled hands. This makes it possible for even the greatest amateurs of home baking to decorate their cakes and cookies like real confectioners.
The Mycusini 2.0 3D printer is a tool that allows you to easily create your own confectionery decorations. It offers access to the mycusini Club system, which, once registered, allows you to choose your 3D printing project from a rich library of ready-made models. The projects are organised by category, making the menu very clear. You can use ready-made templates, but if you need to make modifications, you also have the option to change the print settings or even to enter your own designs.
What do we get with the Mycusini 2.0 printer?
The manufacturer has provided for various packages of which printers are sold. These are the Starter, Comfort and Premium options and they differ in the number of included equipment elements. The Starter package is the smallest and the cheapest from this list. It provides the full functionality of the printer, however, without additional parts such as cartridges and silicon mats. Comfort Package contains an increased number of elements such as stainless steel cartridge, silicon mat and together with it we also get more Choco 3D cartridges. The Premium package includes a set of dedicated kitchen tools like tweezers and a knife, a cookbook and has the most additional printer parts. The printers are also offered in different colours – grey, black and pink.
Of course, there is nothing stopping you from buying the components separately. Depending on the need, we will end up needing different tools, or colours of chocolate cartridges. Everything is available, even beyond the previously mentioned equipment packages.
3D Choco chocolate inserts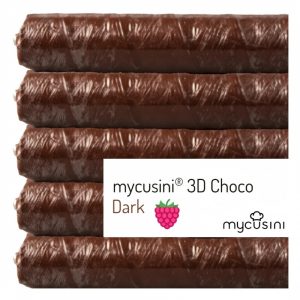 Mycusini 3D Choco inserts are wrapped in thin foil (set includes 5 inserts). The cartridge should be divided in half, so that you get 2 refills from each. After cutting at the marked point, the mass should be placed together with the casing in the metal cartridge. Various flavours and colours are available. Cartridges are sold in packs, allowing a total of 10 cartridge refills.
Mycusini printer cartridge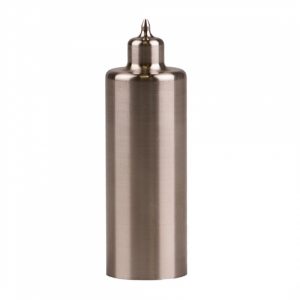 The 3D Choco cartridge is inserted into the cardridge. It is made of stainless steel so it is durable, food safe and dishwasher safe. The cartridge has a specially designed nozzle with an opening diameter of just 1 mm. It enables precise dispensing of material for printing 3D figures and lettering to decorate cakes and pastries.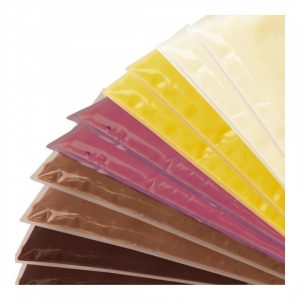 This is a package of colourful fillers which allows you to easily decorate previously made three-dimensional models. The convenient applicator allows for precise dosage of the filler. The set contains 10 tubes of filler in five different colours. The weight of each tube is 30 g.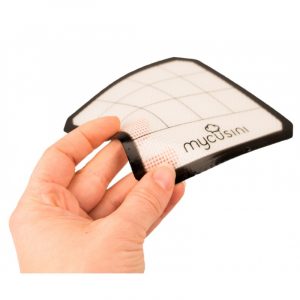 A mat on which prints are made from Choco 3D cartridges. It is placed on the working table of the device. The product is characterised by high flexibility, which makes it easy to tear off finished prints. It is very flexible, which makes it easy to peel the prints. It is durable and easy to clean. The cap dimensions are: 100 x 110 x 1 mm
Become a master confectioner
Still don't believe it's possible? Take a look at the video below and see for yourself how easy this device is to use. Fun for children, delight for adults and, most importantly, success every time. In the meantime, enjoy!