Reading time:
6
min.
Smart home solutions for kitchen, bathroom and bedroom
We honestly don't know if we've put them in right order, but for us, the heart of the house is the kitchen. Basically, it's the refrigerator. Let's start with it, but…

…before we explore with a snooping nose for technology, the home needs to be entered somehow. We begin in first room that householders and guests visit, a place where security comes as top priority.
Secure entry into the home = electric and intelligent locks
Forgetting your keys is a quite a hassle. That nagging worry about whether you're sure you locked your door before leaving on vacation can ruin a relaxing trip. For the forgetful and nervous, there is a method – an electric door lock. Not only does it keep your home safe, but it also offers quick access and lets you relax.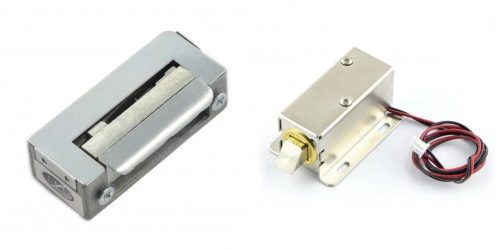 Some smart locks look like regular burglar locks, but they have the advantage of Bluetooth or Wi-Fi communication. We can set the lock to detect our phone, so it automatically locks the door when we leave and unlocks it when we get home. You can also set specific rules for the lock – such as programming it to arm your security system. We can also control the lock remotely to lock or unlock the door whether we're on the other side of the world or in our own bed.
Access control = face recognition system
An interesting idea with a slightly more sophisticated character. Face recognition systems of Zamel were originally created as an answer to circumstances connected with pandemic, however effectiveness of the solution is and will be undeniably up-to-date from the situation. It is first of all contactless access to rooms only for authorized persons. The relay output allows to control the catch, we can check exit and entrance times, there are light and voice signals. Simple configuration can be done from computer or application. Two versions of the system are available on order at Botland.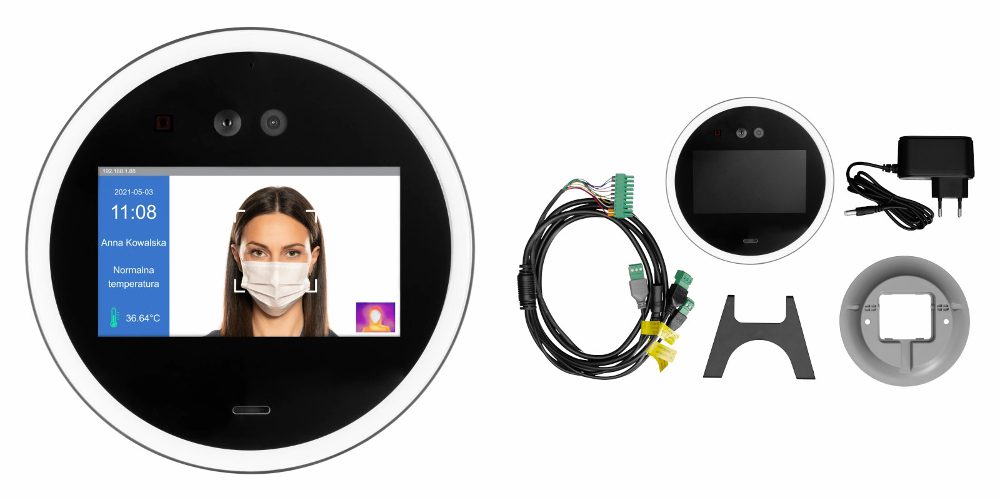 Working in arduous conditions, in rooms with high temperatures and humidity, contact with hot surfaces and products, which often involves burns, sharp tools and knives. Sound like working in a shabby backstreet fast-food joint?
Incorrect, it's our home kitchen.
Volatile, hazardous substances = gas detectors
Note that this is a collective term. Seeing it actually doesn't tell us exactly what the sensor is detecting. Technically, an alcohol sensor is also a gas sensor, and it doesn't seem to make sense to hang one over the stove. Sensors can therefore describe small electronic components that are used as sub-assemblies, or it's a common name for ready-made, usually encapsulated accessories for use in the home.
An example of such an improvement that would work in any kitchen with a gas stove, and in fact for anyone who uses a gas cylinder, is Shelly Gas – a natural gas sensor with WiFi communication.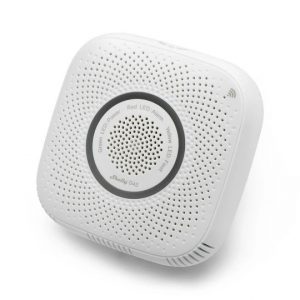 The fireproof case, flash + buzzer alarm and high sensitivity make this exact Shelly module a solid proposition in the smart home category. What's all this WiFi support about though? It's simple – if you have access to a home network, you can connect the sensor to it just like your phone pairs up with a router. No additional device is needed. In our absence, we will receive a notification on our phone from the app when something is wrong.
Monitoring power consumption = energy meters
They found their way into the kitchen because this is where we devour (well, unless it's in the dining room), and just as many appliances devour our electricity here. Electric stoves, induction stoves, electric boilers, kettles, dishwashers, fridges – it's no coincidence that these are the devices that are ranked in the order of electricity consumption. In the kitchen, you eat, but the kitchen also eats. Here's another suggestion from Shelly.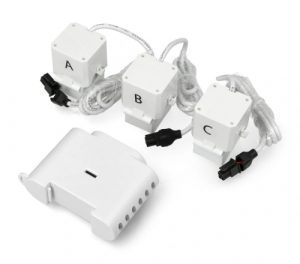 Shelly 3EM is used to measure energy of each phase of three-phase and two-phase current and in single-phase system. It can be connected to solar power. There is WiFi, so there is also remote viewing of the current energy consumption with an app. The device works with the Shelly Cloud app that runs on the Shelly Cloud and APIs such as MQTT, HomeSeer, OpenHAB, Home Assistant, iBroker, REST, Hubitat, HOOBS, SYCON, Domoticz and nymea. You can set operating schedules and alarms.

Another kingdom adjacent to the kitchen. The bathroom is an important comfort zone where we feel safe. We want to adapt it to our requirements, but it shares common potential problems with the kitchen. One word: water.
We promise to return to solutions related to sweet comfort and entitled laziness the next time we have a room. There are a few improvements for bathrooms that more than a skilled maker or professional can install.
Cold in the bathroom = smart thermostatic head
Heat and cold in the right proportions actually also concern our comfort. In extreme cases, for example when we don't visit the summerhouse for a long time during the winter and we forget to close the valve, freezing water can damage the pipes and lead to flooding. Believe us – an example from autopsy that cost a lot. A good solution, which can also significantly reduce heating costs, is a smart thermostatic head.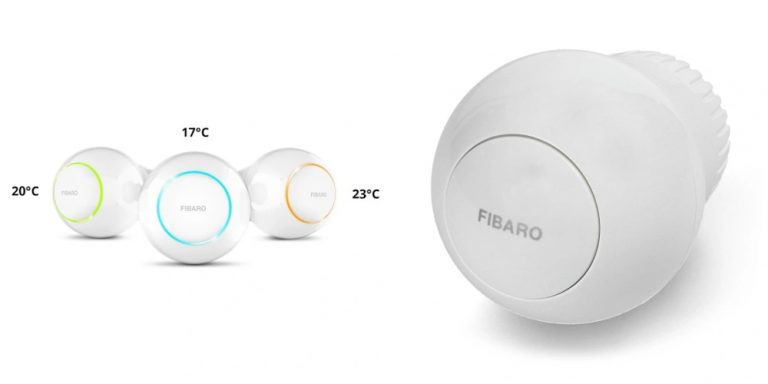 Thermostats offer varying accuracy of temperature control, but some of them are able to implement settings with an accuracy of up to 0.5 degrees Celsius. You can do without manual control, which is especially useful when you have children with a flair for renovation around you. The advanced Fibaro Heat Controller has an option of automatic reaction to window opening. When the head detects a drop in temperature, it will turn off the heating – this way you can ventilate the room and avoid unnecessary heating costs, so frequent when using heating or air conditioning. There are adapters that guarantee compatibility with most radiators. Set the warmth in advance and take a shower right after returning home without worrying about getting cold.
Prevent flooding at home = flood detectors
Neighbor, don't flood me! The main valve is usually located in the kitchen or bathroom. Investing in a safety system will protect you from further flooding. A leak in the house is only damage, and often also harm to the neighbors. A long lasting odor, swollen plaster, the need to replace furniture and the threat of mold growth even 24 to 48 hours after flooding are just a few.

You no longer have to look out for leaking pipes or nasty wall/ceiling stains heralding trouble when it is really past time to react. Lanberg WiFi flood sensor provides protection against flooding after a simple six-step installation. Simply have the sensor probe touch the floor or other surface where you expect to see a leak (such as the floor behind the washing machine). Worried about the connection and proximity of electricity to water? The sensor runs on AAA LR03 batteries and whole useful thingy has a life of 6000 reports – that's about 2 years on one run!

At the end of the journey there is, of course, a comfy bed. Let's include further improvements.
Easy stationary control = roller shutters
Roller blinds protect against burglars, lowering them slightly cools the room, and of course it is the basis for creating a darkened, climatic interior. A few clicks and you are done – no need to get up to the cord or knob. Similarly, the roller blind can be controlled from the outside. We recommend proven solutions by BleBox straight out of Wroclaw – ShutterBox.
As in the case of other modules described today, we can control everything via WiFi from virtually anywhere in the world. The device is configured via a standard web browser. There are screw connectors at our disposal and the small size of the module allows it to be closed in a flush or surface mounted box. Why is it so important? Because it means absolutely no forging and pulling of wires, and who would want to destroy the wall covering of an elaborately planned bedroom socket?
Voice control = voice assistant
Of course, we can use it not only in the bedroom, but we often don't feel like getting up on our feet especially in the bedroom. Voice control is still one of the most requested smart home features. Commands that are understood by the device are not only control over a specific paired device, but also a connection for the entire home automation system. The home will simply respond to commands.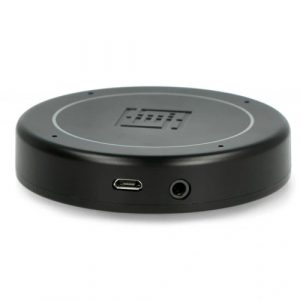 For systems using voice control, we can also include other enhancements such as a USB module that acts as a gateway between devices (in this case running on the ZigBee protocol) and a main management center such as a PC, laptop, or Raspberry Pi. And where's the voice control? The ConBee USB gateway can be used as an extension of intelligent building systems such as Home Assistant, Domoticz or AI-Speaker with ZigBee communication.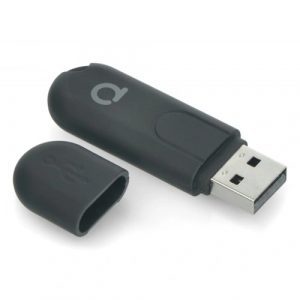 With the bedroom and the rest of the house decorated like this, the only thing left to do is relax. We wave goodbye in the rythm of Z-Wave and invite you to the next episode, where we will be exploring more living spaces and exterior area.