Reading time:
3
min.
The decoration industry is currently developing in a slightly different direction than before. Several decades ago, wall decoration consisted mainly of paintings, sometimes also other handicrafts such as textiles, ceramics or bas-reliefs. Today posters, stickers and, since a few years, three-dimensional letters and shapes are fashionable. How to make 3D lettering on the wall yourself? Where else – apart from home decoration – can you use three-dimensional letters and how to choose the right technology to complete the project?
Inscription? Or perhaps a graphic?
The variety of decorative inscriptions that will decorate an interior is enormous – the only limit here is really only the creativity of the creator. In the simplest version, these may be single words – e.g. "home" or "dream", names of household members (usually children) – but also simple graphic elements, such as stylised plants, butterflies or geometric forms. In a more advanced version, several words are used, forming sentences, proverbs or motivational quotes.
A separate issue is the font used to create the decoration – 3D lettering can be prepared using one of the simple, basic fonts, but sometimes it is also worth trying advanced compositions, inspired by calligraphy or the currently popular brush lettering (a combination of calligraphy with the artistic layout of words and additional decorations).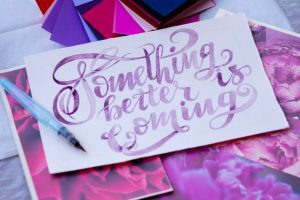 Of course, compositions of words or letters can be used not only to decorate flat surfaces – in many arrangements they can be placed on shelves or even on the floor, and with additional skills in the field of electronics you can try to illuminate them. Apart from decorations bought for private flats, we cannot omit the fact that 3D lettering on the wall in the form of company name or logo is an extremely popular element of commercial space design – it can be found, among others, in lobbies, customer service points or showrooms.
Can you make a 3D wall inscriptions yourself?
Commercially available decorative lettering can be manufactured using production methods in series of any size. However, there is nothing to stop you from producing your own designed decoration in your own workshop. There are several technologies available for the production of inscriptions, the most affordable of which are FFF/FDM printing and the use of CNC machines for cutting plastic sheets. When creating the concept, it is worth considering in advance the maximum working area of the machine you have at your disposal. If this is small, you will need to divide the 'production' work into elements – producing individual words or even letters separately.
Which technology for making inscriptions should I choose?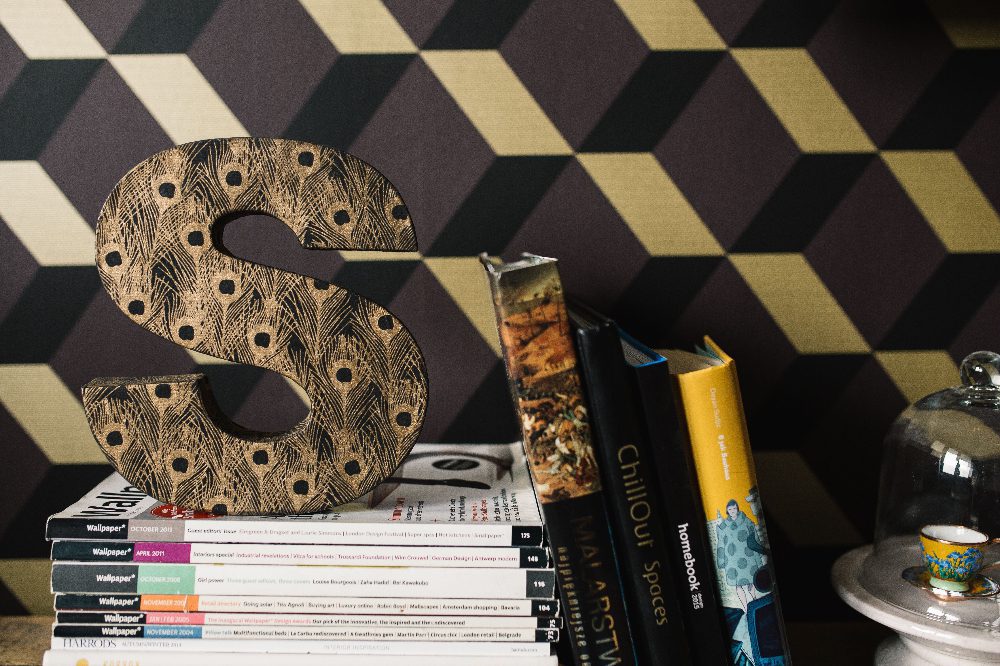 When deciding on 3D printing, it should be remembered that the various filaments differ in terms of the surface structure of the finished model. Optimal for printing inscriptions or small graphic forms may turn out to be especially such materials as ABS – which in order to smooth the surface should be treated with acetone – or smart ABS, and also (naturally glossy) PLA. An invaluable support can be a 3D printer equipped with dual heads, allowing to print with two colours of filament simultaneously in order to obtain interesting colour effects.
3D lettering can also be made on a home CNC cutting machine. Simple cutters for amateur use allow for extremely accurate reproduction of the computer design, while also giving you the ability to work with a variety of materials, including wood or acrylic. As you can see, the two technologies described are complementary. If the 3D lettering for the wall is to be made in wood or plastic and it is sufficient for it to be a few mm thick – CNC will prove to be a good choice. If, on the other hand, the designer wants to have more freedom in terms of letter thickness and colour selection (without the need for subsequent manual painting of the decoration), it is better to use a 3D printer. Finally, some materials can be textured using laser processing. However, be careful with this solution, as plastic and laser are usually not a very good combination.