Reading time:
4
min.
Proper power supply is the basis for safe, efficient and stable operation of any device. Find out how to power your Raspberry Pi 4 minicomputer the right way.
How to power the Raspberry Pi 4? Basic parameters
Raspberry Pi 4 is the latest generation minicomputer from the Raspberry family of boards. It has the best components in the range and offers the greatest capabilities. And as we all know, the more advanced a device is, the more specific treatment it requires.
Like other electronic devices, the Raspberry Pi 4 board requires constant access to electricity with the right parameters. The latest model of the RPi is powered via a USB C connector, and the optimal power supply parameters are 5 V and a current capacity of at least 3 A.
It is also possible to supply power to the board using a suitable power adapter, for example via an Ethernet cable (PoE extension) or from a battery.
What power supply should I choose for my Raspberry Pi 4?
The creators of the board, the Raspberry Pi Foundation, recommend that users use the official Raspberry Pi branded over-slot power supply. It offers a rated power of 15W (5.1V/3A) and high voltage stability, and is durable and fault-tolerant. However, it is also possible to use power supplies for Raspberry Pi 4 from other manufacturers.
The most important thing is to choose devices from proven companies, and that they have the same voltage values and current capacity required by the board you want to power. Only if these basic requirements are met will the minicomputer work properly. It is also worth remembering that additional accessories (e.g. power supply cable) should be of high quality and have appropriate parameters.
The right power supply for the Raspberry Pi 4 - why is it so important?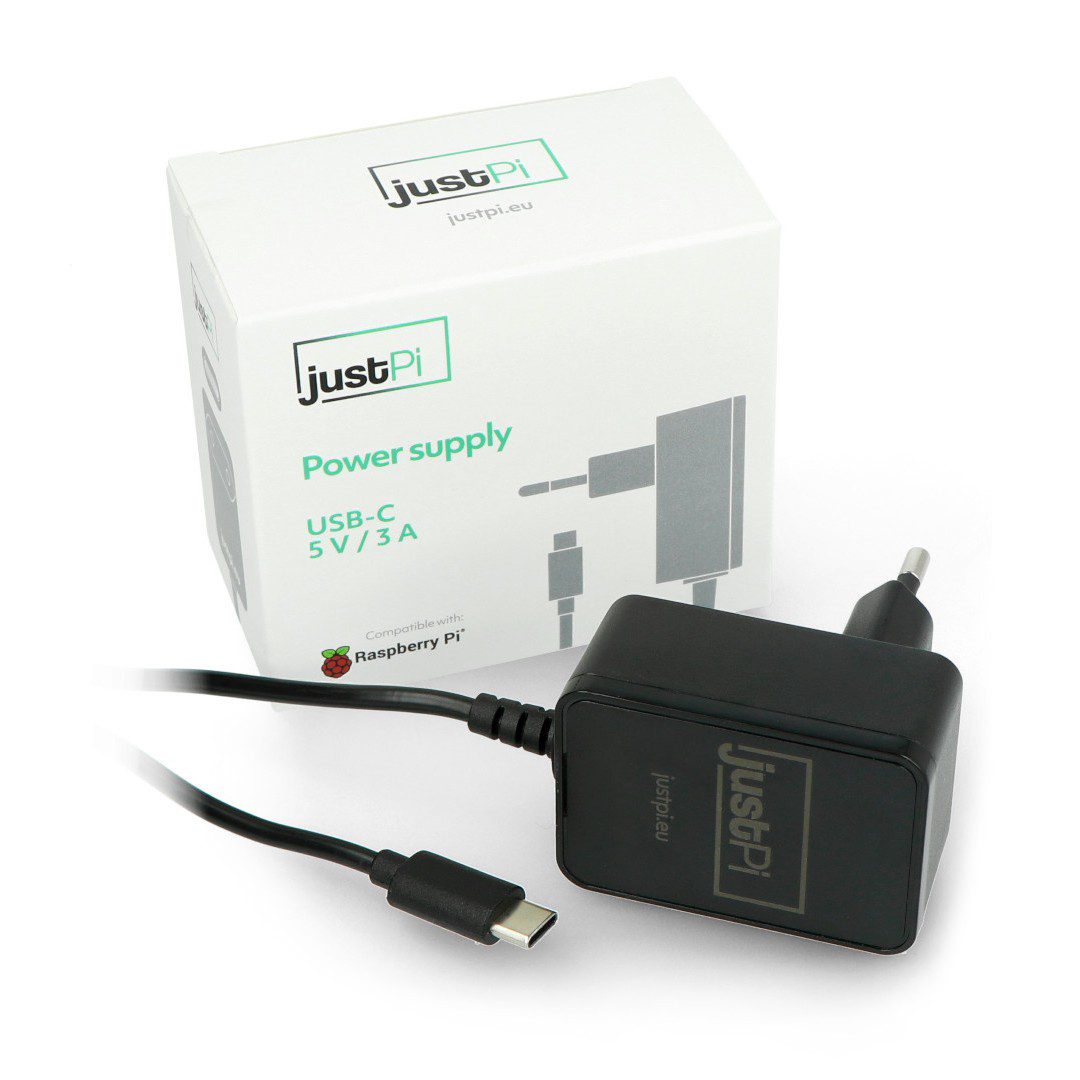 An adequate power supply is a prerequisite for stable, safe and efficient operation of any electronic device. Too high a voltage or current can damage the board. On the other hand, too low values may cause unstable work, less efficient operation or data loss.
It is worth remembering that a good power supply should not only have correct parameters, but it should also be made of high-quality materials and in an appropriate manner. In addition, it should include electrical protection against the effects of network anomalies (for example, voltage spikes).
In addition, the device must have a housing designed to prevent overheating of the power supply and, in case of failure, effectively protect the user from electric shock.
The JustPi power supply for Raspberry Pi 4, for example, has all these features. As you can see, high quality does not have to be exclusive to original manufacturer's accessories. On the other hand, there are power supplies that may contribute to the end of life of our board, or even pose a real threat to health and life. When shopping, we must therefore be very focused, remember about all these issues and do not look only at the price of equipment. The cheapest power supply, may be the cause of the biggest cost – the purchase of a new board.
What power supply will not work for the Raspberry Pi 4?
Power supplies compatible with earlier versions of the board are unfortunately not suitable for powering the Raspberry Pi 4 – even after replacing the microUSB cable with USB Type C, their current capacity is too low, which can result in a significant drop in performance, especially for more demanding projects.
For smartphone and tablet chargers, look carefully at the parameters: some models may work, but most standard chargers offer too little current capacity, while fast charging power supplies often have too high a voltage.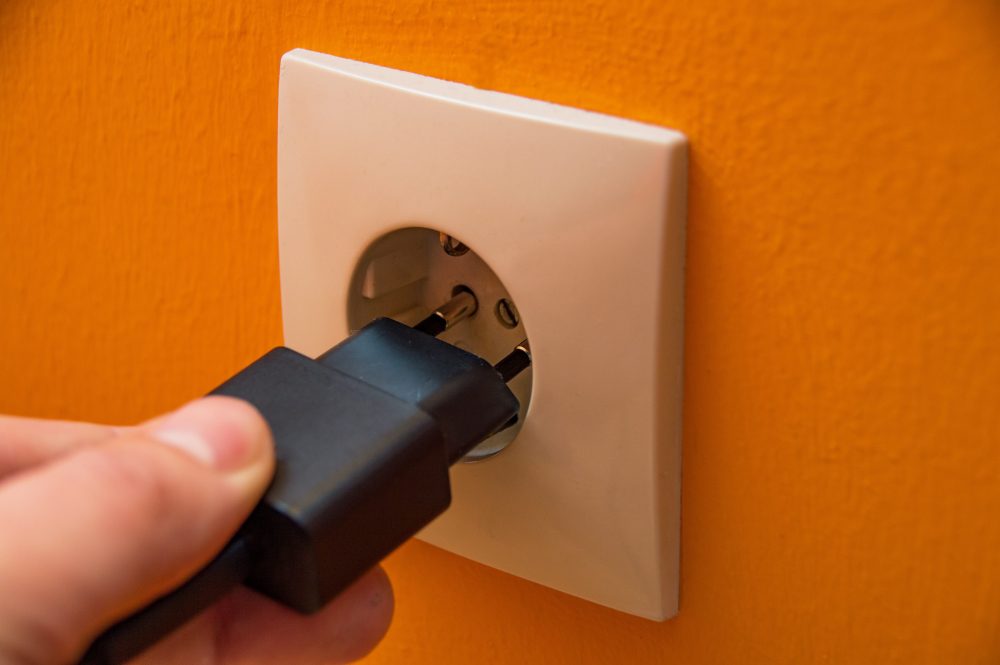 Power supply cable for Raspberry Pi 4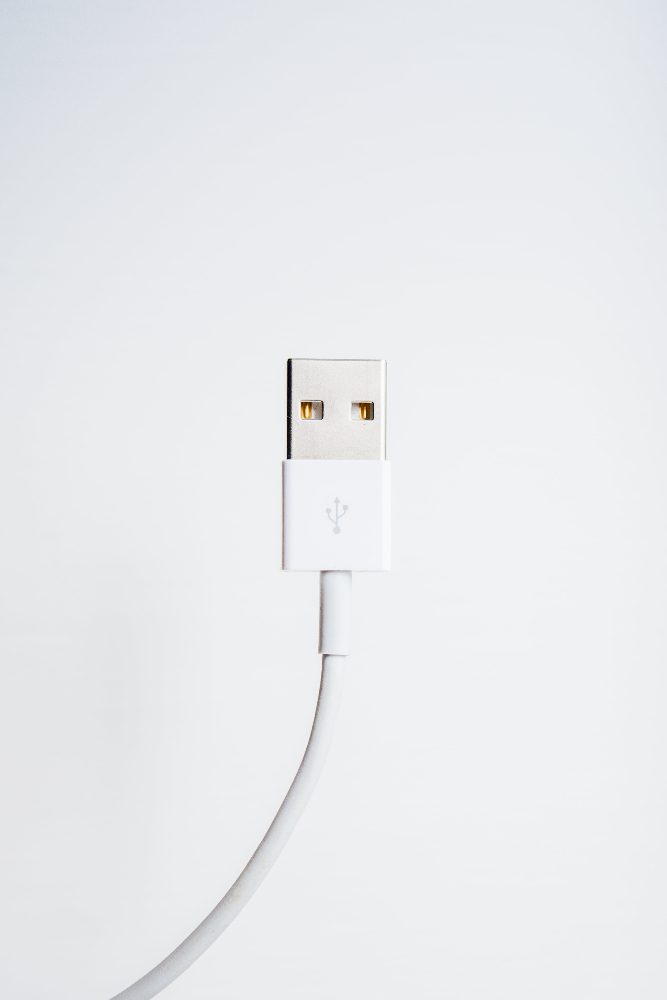 If you decide on a different power adapter model than the official one (which has a built-in charging cable), you will need to purchase a charging cable. Depending on the power adapter model you choose, the cable may have USB A and USB C or two USB C connectors.
When choosing a cable, it is worth reaching for a product from a proven company, which will be resistant to bending, crushing or other mechanical damage. Also, make sure that the power supply cable for Raspberry Pi 4 is compatible with power devices with a current capacity of 3 A and higher (otherwise it may be damaged by too much current flow or lead to lower performance of the board by not supplying power properly).
Other methods of powering the Raspberry Pi 4
The over-slot power supply is the basic, most popular method of powering the Raspberry Pi 4. However, it is also possible to use other methods which, with suitable extensions (usually HAT caps), allow electricity to be supplied to the board by other methods.
PoE overlays allow you to power your Raspberry Pi 4 using an Ethernet cable. Power over Ethernet technology reduces the number of cables as the same cable is used to provide network connectivity and access to electricity at the same time.
Such overlays simply need to be plugged into the Raspberry Pi 4 board in the appropriate way and you can enjoy a properly working minicomputer. In many projects this can significantly aid the aesthetics and ergonomics of the device.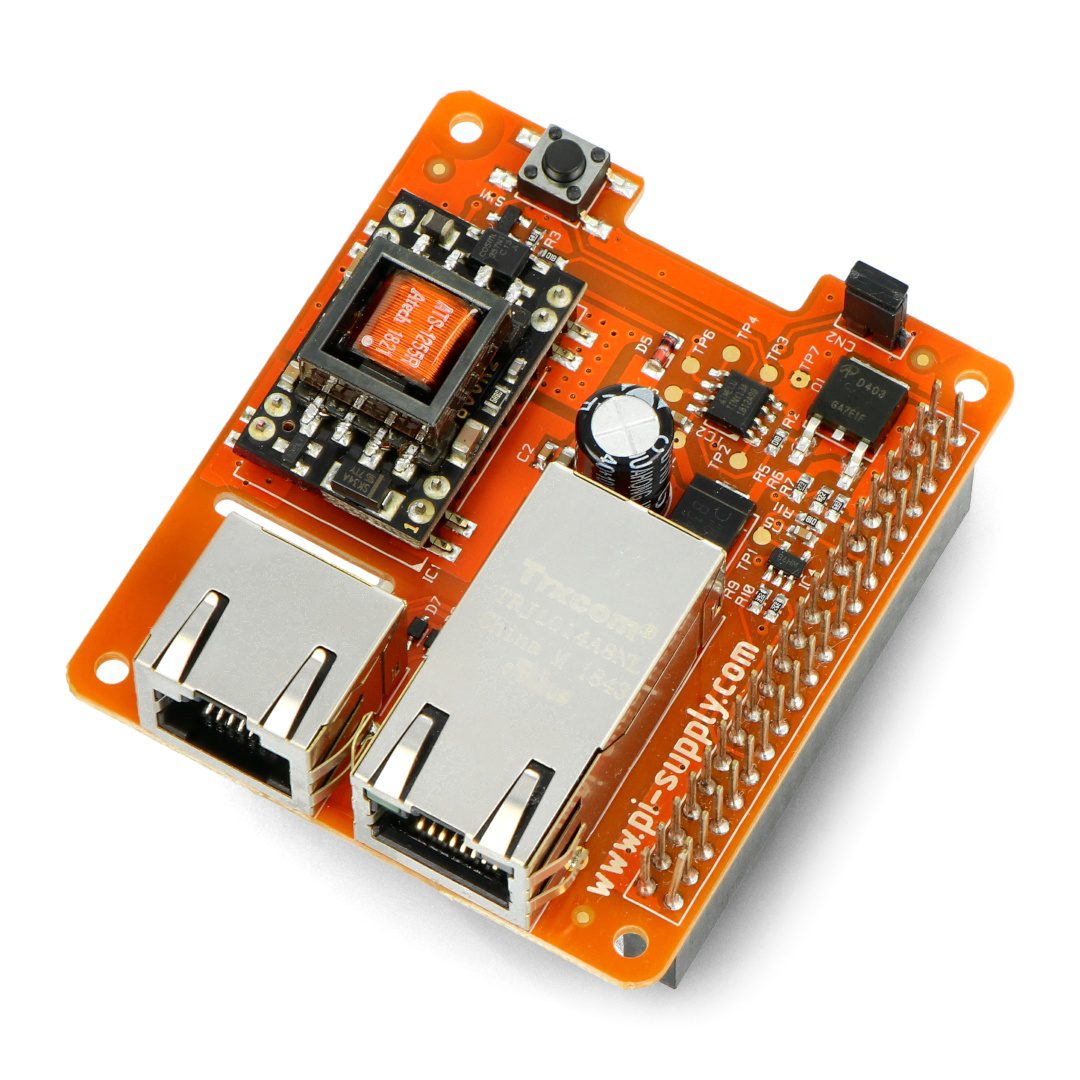 Battery or accumulator power supply
Using the appropriate extension also allows the Raspberry Pi to be powered from a rechargeable battery or batteries. Overlays of this type can be used, for example, when travelling or as UPS backup power systems, starting up when the power supply from the Raspberry Pi 4's standard over-the-air power supply is interrupted.