Description: Power strip with Acar S8 protection black - 8 sockets - 3 m.
Power strip with surge filter and automatic fuse, has 8 sockets, cable length is 3 m.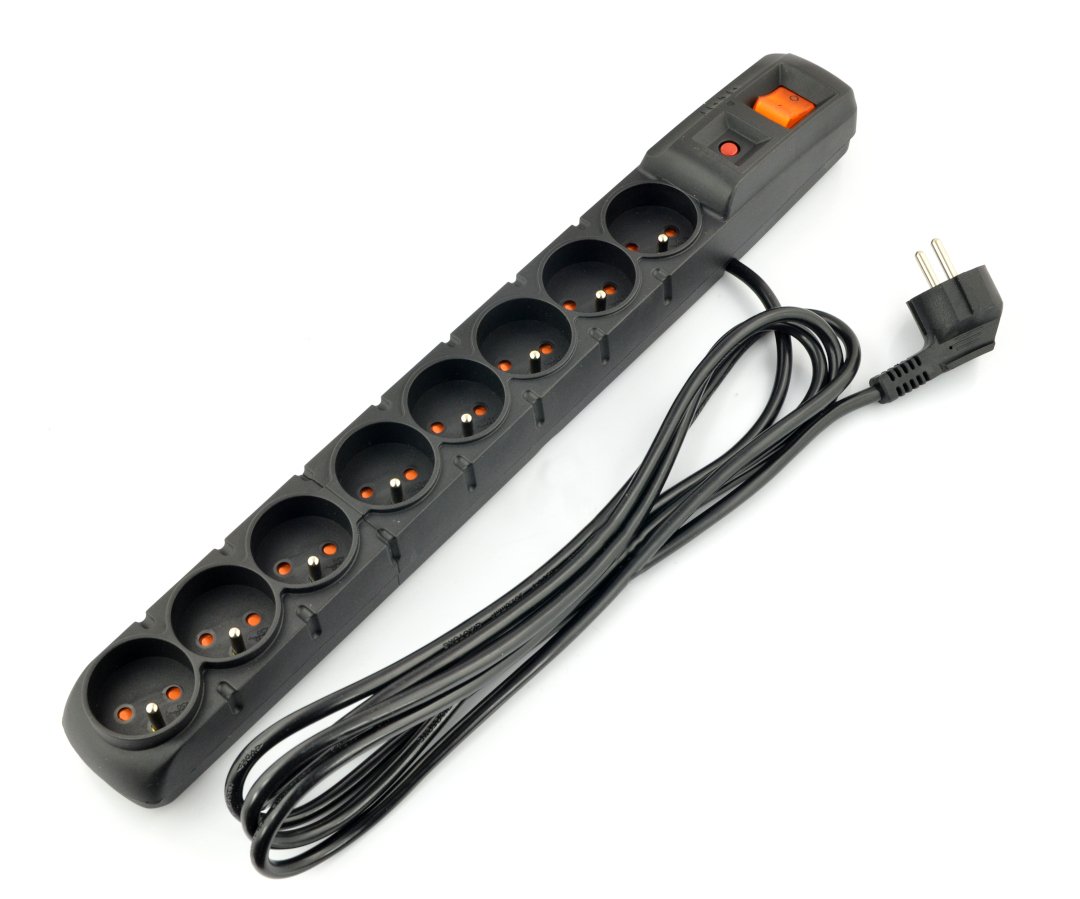 Power strip with Acar S8 black protection - 8 sockets - 3 m.
Power strip specifications
Colour: black
Number of sockets: 8
Cable length: 3 m
Built-in surge filter and automatic fuse
Power strip with Acar S8 protection black - 8 sockets - 3 m
Power strip recommended by specialists from Polish company Acar. It is a manufacturer of security extension cords, which distributes its equipment throughout Europe. It is a leader in this type of security, which has been supplying its solutions to thousands of offices for 25 years.
The equipment is equipped with a specialist surge filter and an automatic fuse, thanks to which, in case of a mains failure, the connected devices will not be damaged. The use of such protections is essential, especially in places where there is a large amount of electronic equipment susceptible to damage caused, for example, by overloading the network during lightning.
Acar S8 surge protection strip
Acar's safety bar is the equipment that meets high standards during production and complies with the stringent European standards. You can be sure that this product will meet your expectations and protect your valuable equipment in good time.
The Acar S8 black bar has a convenient 3 metre long cable and has up to 8 sockets, which makes it easy to connect a lot of equipment, ensuring it is safe. Also worth mentioning is an easily accessible on/off switch to cut off power from all your equipment. There are also special covers in each socket, which are only discovered when you plug in the plug. In this way, the slat is protected against the ingress of any dirt that might be harmful to the proper functioning of the device.