Attention!
The product has been discontinued. Check other products in category.
Description of USB tuner DVB-T CABLETECH URZ0184
Small tuner gives access to DVB-T TV from the computer with USB slot. The kit includes a USB module, antenna, remote control and CD with drivers. The tuner works with the Windows systems.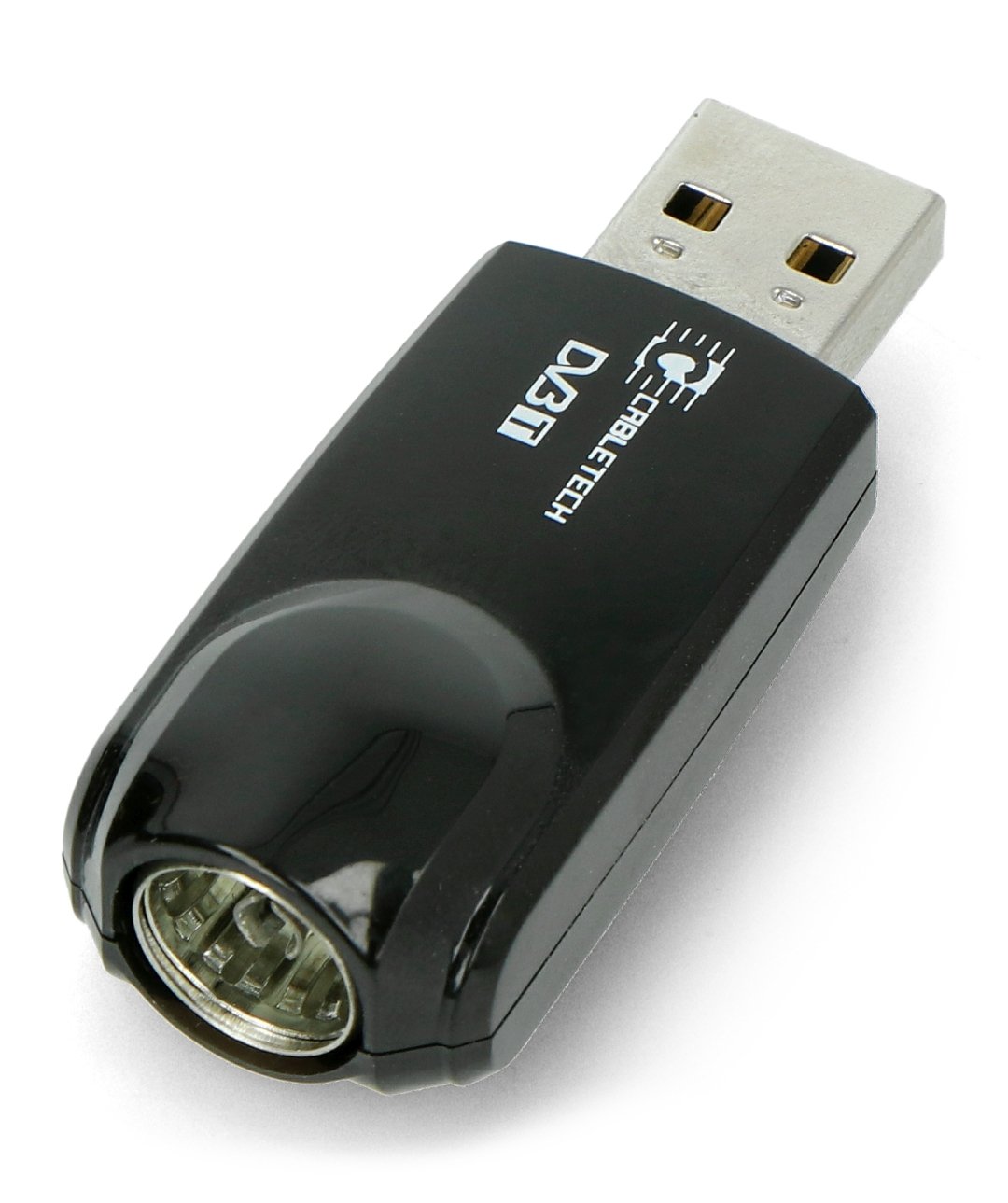 Specification: USB tuner DVB-T CABLETECH URZ0184
USB 2.0 interface,
It receives free channels of digital terrestrial television
Supports HDTV and SDTV
It allows for image capturing in BMP format
It supports EPG, subtitle and teletext
Frequency range: from 174Hz to 862MHz,
Modulation: QPSK 16QAM 64QAM COFD
Channel bandwidth 6 / 7 / 8 Mh
Code rate: 1/2, 2/3, 3/4, 5/6, 7/8
Guard Intervals: 1/4, 1/8, 1/16, 1/32
Included
Tuner DVB-T
Remote control (2 x AAA batteries included)
Portable antenna
Installation guide
The user manual is included on the CD
The software on CD