Description
Board allows soldering of electronic components in the SMD case and their connection to minicomputer Raspberry Pi. The module has soldering fields for SMD elements with raster 1.27 x 2.54 mm (50 x 100 mils).
On the sides of the board all signals from the GPIO connector were put out to soldering fields with a raster 2.54 mm, suitable for goldpin connectors. The system is connected directly to the GPIO pins of the minicomputer Raspberry Pi using the installed connector 26-pin.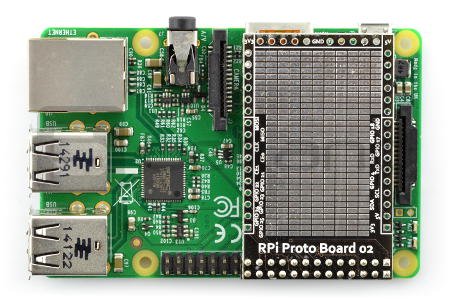 The module also works with Raspberry Pi 2 and B+.