Product description: automatic nawadniacz
Device for automatic watering of plants in a specific area, for example: home, office, greenhouse, or balcony. The driver is responsible for optimal soil moisture. The system allows you to adjust the time of work individually, according to our needs. The perfect solution when you are planning a trip, a vacation, and you want to take care of your plants.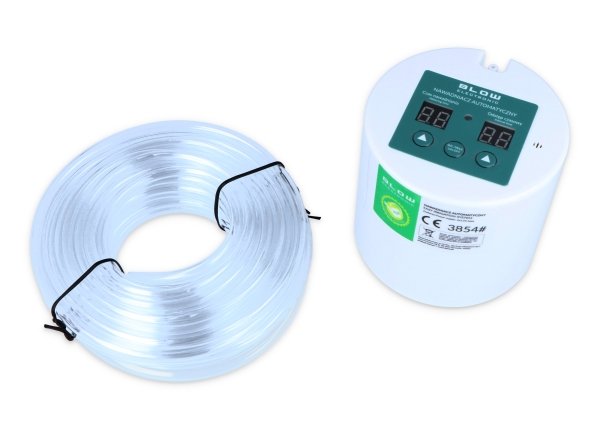 Irrigation system.
Includes:
Device power

Hose 10 m

Filter

Connector 3 - way (10 PCs)

Connector 4 - way (3 PCs.)

Rehydration tips: 10 PCs.

Connector of cable: 3 PCs

Holder for fixing the device in a bucket or bowl

The user manual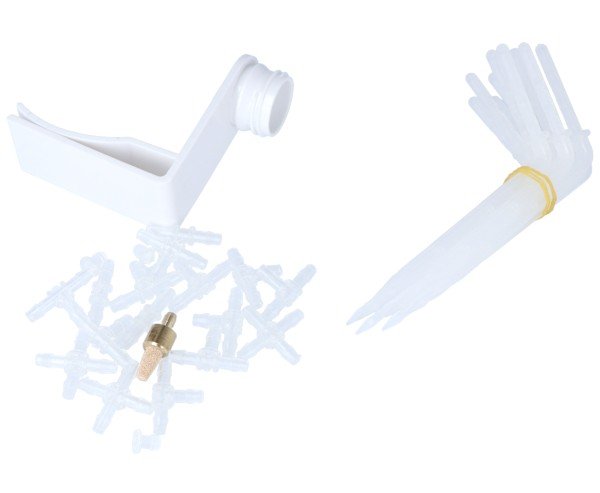 Accessories for automatic irrigation system.
Attention!No battery included, please purchase separately.
The device requires 4AAA Batteries (R3).
Specification of automatic irrigation system
Programmable user settings

Screw that allows you to install the drivers on the bottle

Bracket for mounting controller on a bucket or a bowl

Warning in case of lack of water or constant power

Hose: 10 m

Cable diameter: 5 mm

The ability to connect to 10 tips for drip irrigation

Power supply: 4AAA batteries– not included
Height: 85 mm
The diameter of the device: 90 mm