Product description: Transistor N-MOSFET IRFZ34N - THT - 5 pcs.
N-MOSFETtype transistorin TO220 housing. The circuit has the following parameters:VDSS 55 V, Id 29 A and 0.040 Ω resistance. The element is designed for THT threaded mounting.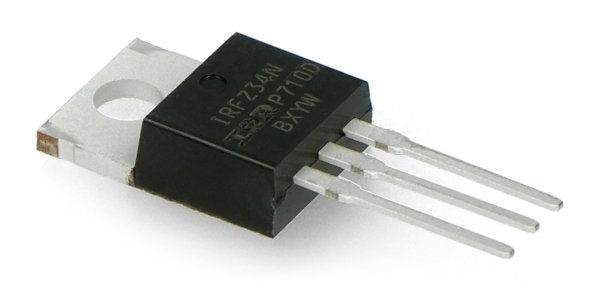 N-MOSFET IRFZ34N transistor - THT.
Items are sold in sets of 5 pieces.
Specification of the N-MOSFET IRFZ34N transistor
Maximum drain current Id: 29 A

Maximum VDSS voltage: 55 V

Rdson channel resistance: 0.040 Ω

Casing: TO-220