Product Description: Wheel + Motor 65 x 26 mm 5 V with 48:1 gearbox
Awheel with a 65 mm diameter and 26 mm widetyre together with a motor powered by 5 V, with a current consumption of about 180 mA. The motor has a 48:1 gear ratio, speed is about 80 rpm, torque is 0.5 kg*cm. Wires have been soldered to the motor leads.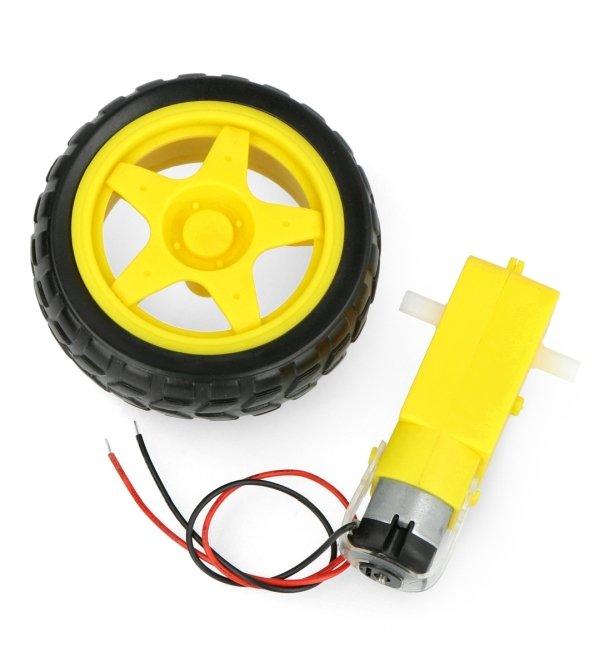 The set includes a motor with a compatible wheel.
Wheel tread depends on delivery and may vary.
Attention!
The wheel has a defect in the form of a figure-eight, but is suitable for the simplest projects.
Specifications of the wheel with motor
Motor specifications

Supply voltage: 5 V
Current consumption: approx. 180 mA
Integrated gearbox: 48:1
Double-sided shaft
Speed after gearbox: approx. 80 rpm
Torque after gearing: approx. 0.5 kg*cm (0.049 Nm)

Soldered-in cables
Wheel parameters

Tire diameter: 65 mm
Tire width: 26 mm

Set contents

1 x wheel with tyre
1 x motor with gear