Description
A simple tilt sensor with digital output. It is powered with the voltage from 3.3 V to 5 V, it works with modules of Arduino and Raspberry.
Attention!
This product is only available in our market in Poland and cannot be sold to other countries.
Connection
The module is equipped with Grove interface that facilitates its connection to the Arduino along with Base Shield v2.0 or Raspberry, using Hat and GrovePi+.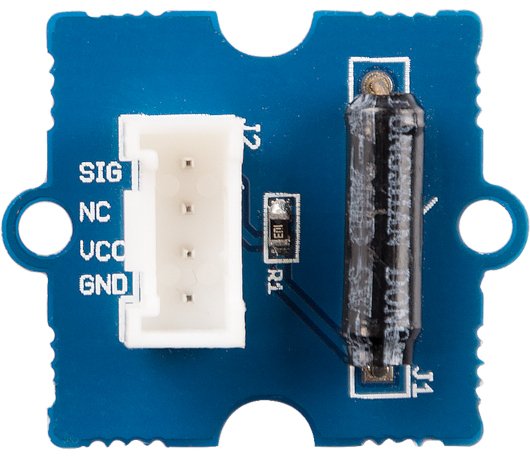 To the module attached is the 4-pin Grove cable
Specification
Supply voltage: 3.3 V / 5 V
Interface: Digital
Connection angle: 10° - 170°
Angle of disconnection: 190° - 350°
Service life: 100 000 cycles
Dimensions: 130 x 90 x 10 mm
Weight: 9 g