Product description: Hall sensor magnetic field - Iduino SE054
Hall sensormodule, a digital magnetic switch. Allows detection of magnetic field. Module uses digital output for communication. It works with voltage of 5 V.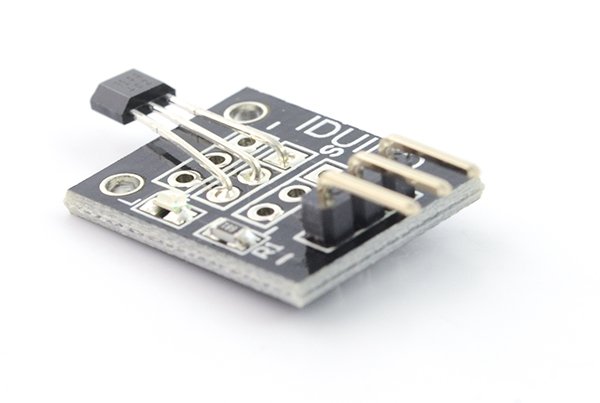 Magnetic field Hall sensor - Iduino SE054.
Connecting Hall sensor
Sensor works with any microcontroller equipped with digital inputs, including Arduino. To read data just connect power supply and output pins to any microcontroller input and read its state.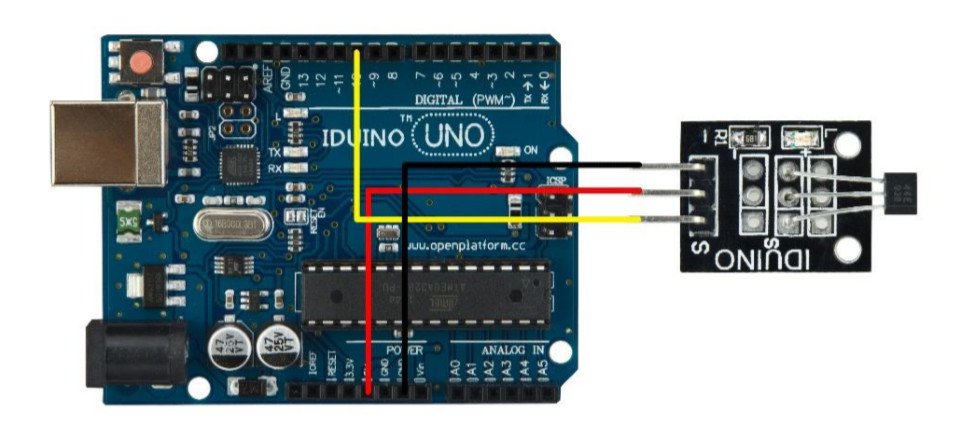 Example of connection with Arduino.
| PIN | Description |
| --- | --- |
| - | System ground. |
| +(middle pin) | 5 V power supply. |
| S | Digital signal output. |
Hall sensor specifications
Supply voltage: 5 V
Output: digital
Pinouts: 3-pin
Dimensions: 25 x 12 mm
Weight: 1 g