Description: Grove - 6-axis accelerometer and gyroscope LSM6DS3 - Seeedstudio 105020012.
The module is equipped with a 6-axis accelerometer and a gyroscope based on the LSM6DS3 systemwitha built-in power regulator. It allows to measure 6 sizes:acceleration X, Y, Z andangularspeedX, Y, Z.Grove connector makes it easy to connect the plate with the Base Shield cap. The module is powered by3.3 V or 5 V.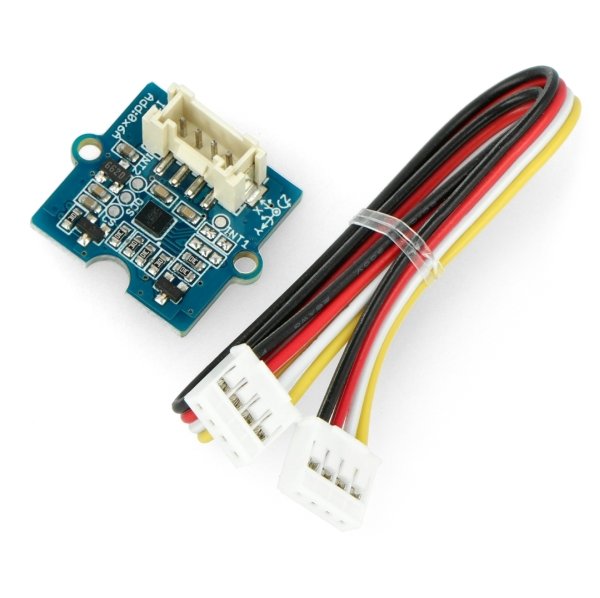 The kit includes a module with LSM6DS3 sensor and Grove cable.
Module outputs
The device communicates through the I2C interface. Built-in Grove connector facilitates connection of the module and e.g. ArduinowithBaseShieldoverlay.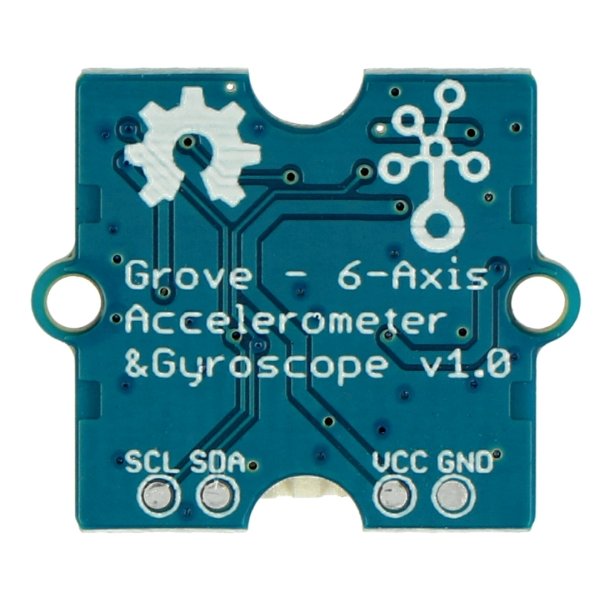 | Pin | Description |
| --- | --- |
| GND | The weight of the system. |
| VCC | Supply voltage 3.3 V or 5 V. |
| SDA | I2C interface data line. |
| SCL | I2C interface data line. |
6-axis accelerometer and gyroscope specifications
Power supply voltage: 3.3 V or 5 V
The deal: LSM6DS3
Current consumption: 0.9 mA in normal mode and 1.25 mA in high performance mode

Measurement ranges (configurable):

Accelerometer: ±2, ±4, ±6, ±16 g
Gyroscope: ±125, ±245, ±500, ±1000, ±2000 °/s

Dimensions: 21 x 20 mm