Description of product: Cable JST SH 4 PIN 20 cm + tripod
4 - vein connecting cable ended on one side with connector of JST SH, on the other, with the removed insulation. Wire's length isapproximately 20 cm, the kit also has a JST slot with the SMD pins for self-soldering.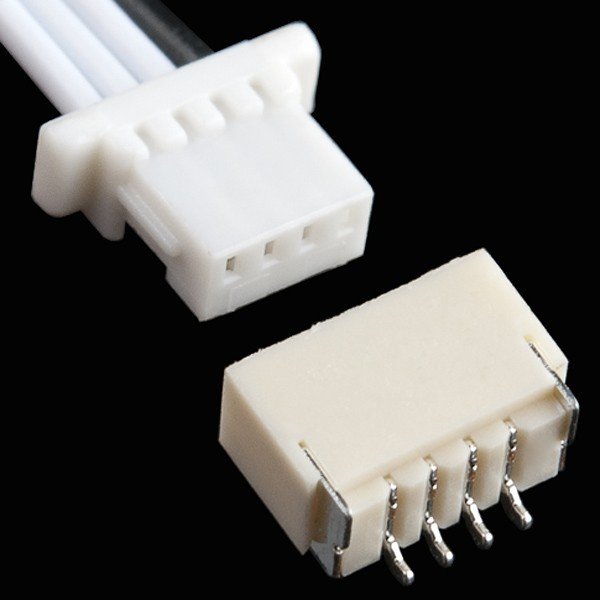 Details can be found in the documentation for thecableand slot.