Product description: The rotation sensor, pulser, encoder with a button - module Iduino
Knob in the form ofan encoder with a buttonthat allows you to create a simple user interface. The module sendsa digital signalon the CLK and DT pins, depending on the direction of rotation. It works with the voltage of 5 V.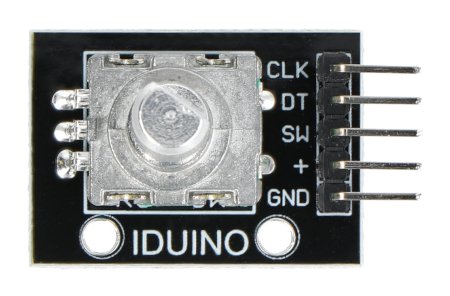 Using the rotation sensor
The sensor has a 5-pin connector with digital outputs SIA, SIB and SW to be connected to the pin of the microcontroller, e.g.an Arduino.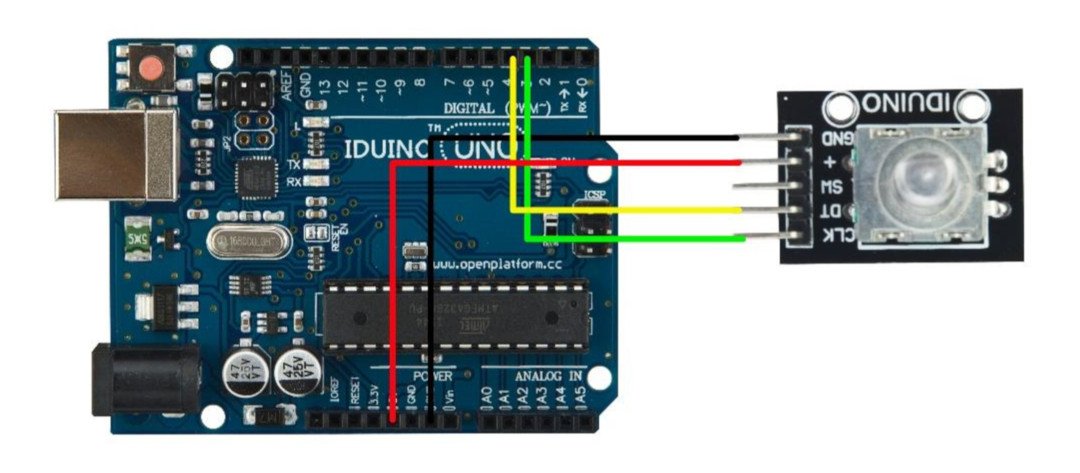 Pin
Description
VCC
The supply voltage of 5 V.
GND
The ground of the system.
SW
An output, digital signal from the button.
CLK
Frequency output from the quadrature encoder A.
DT

Frequency output 

from the quadrature

 

encoder

 B.
The product is compatible withArduino
The operating principle of the encoder
Specification of rotation sensor Iduino
Supply voltage: 5 V

It detects the clockwise and counterclockwise rotation

Button in the knob


Diameter of knob: 5 mm

Type of knob: D

Module dimensions: 32 x 30 x 20 mm

Weight: 20 g