Product description: Aluminium PowerHD Arm D 35 mm / 6 mm
Aluminium PowerHDblackservo barrel, dimensions35 x 15 x 5 mm. The mounting hole has a diameter of 6 mm. The plough isequippedwith two screws for adjustment. It is suitable for building arms,drives and levers when constructing mechanical robots and other devices controlled by large servers. It fits most of the wheels as well as levers and racks used in robotics and modeling, and is compatible withstandardtype servos. The25Tmarking, visible on the upper surface of the ploughing, informs about the construction of the servo drive shaft - it is a knurled shaft with 25 teeth.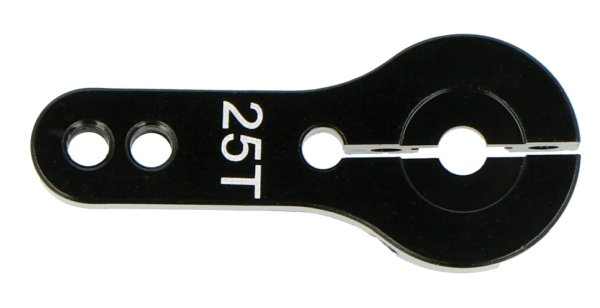 Aluminium PowerHD Arm D 35 mm / 6 mm ploughing.
Set contents:
PowerHD Arm D ploughing
2 Mounting screws
4 PowerHD stickers
Specification for the PowerHD server hook
Material: aluminium
Number of teeth: 25T
Colour: black
Length: 35 mm
Width: 15 mm
Height: 5 mm
Two 1.5 mm hexagon socket head screws(wrenchavailable separately)
Mounting hole: 6 mm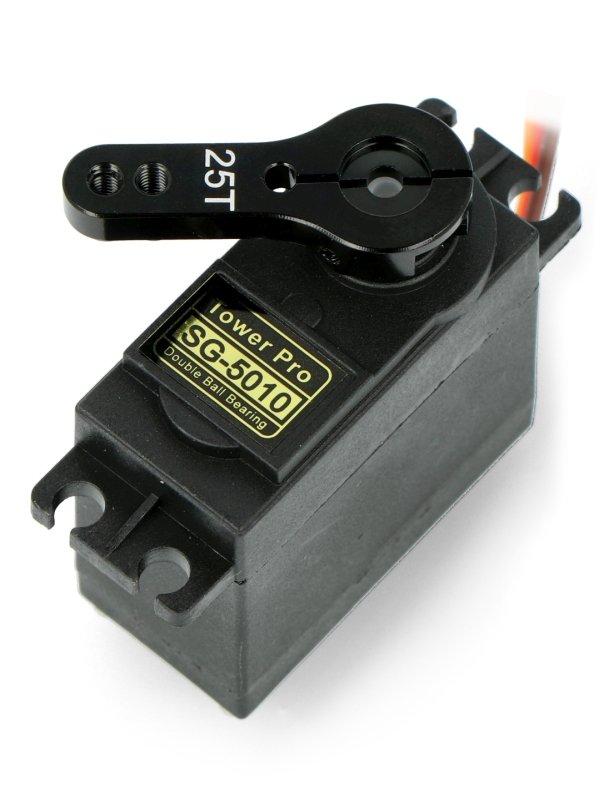 The object of sale is a tongue. Servo must be purchased separately.