Description
The tilt sensor detects changes in position. It can work as a shock sensor. It works with voltages from 3 V to 5.5 V. The output of the module is the digital signal, reacting to vibration and tilt.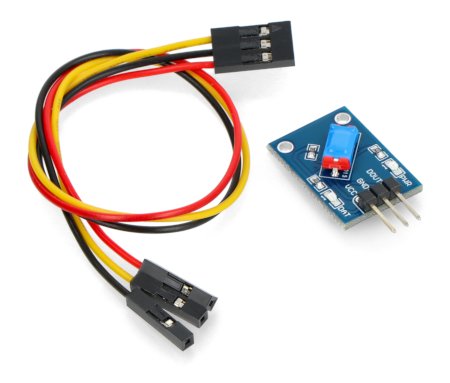 To module added is connecting cable supplied with female tips.
Sensor maintenance
The sensor has a digital output that is attached to the pin of the microcontroller, e.g.an Arduino. After connecting the power supply and attaching the output signals, depending on the tilt on the outputs, there will be logical states 0 or 1.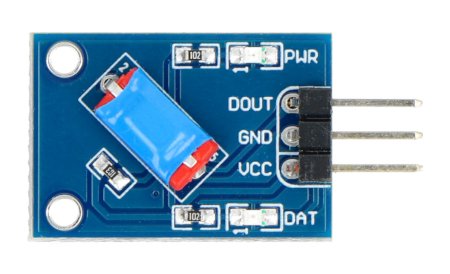 | Pin | Description |
| --- | --- |
| VCC | Supply voltage from 3 V to 5.5 V. |
| GND | The ground of the system. |
| DOUT | The digital output transmits the signal 0 and 1. |
Specification
Supply voltage: from 3.0 V to 5.5 V

Detects tilts and shocks

Communications: digital signal 0/1


Module dimensions: 23 x 15 mm