Product description: heat sink set for Raspberry Pi 4B - with thermal conductive tape - black - 4 pcs.
The set contains4 pieces ofblackheat sinks that are14 x 14 mm,14 x 10mm,9 x 9mm,7 x 7mm. On the bottom of each of them there is double sided thermal conductivetape. The heat sinks are designed for theRaspberry Pi 4Bminicomputer, they are used to cool individual chips. The top part of the heatsinks consists of fins. They are made of metal alloys that conduct heat well.

Set of heatsinks for Raspberry Pi - black - 4 pcs.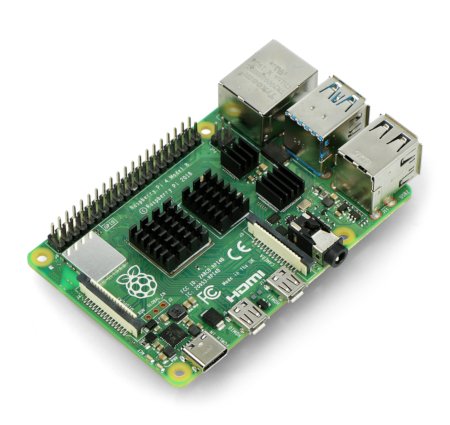 Heat sinks are compatible with Raspberry Pi 4B. The sale includes the heatsinks themselves.Raspberry Pi 4Bcan be purchased separately.
Heatsink set specifications
Colour: black
Mounting: double-sided thermal conductive tape
Dimensions:

1. heatsink: 14 x 14 x 5 mm
2. heatsink: 14 x 10 x 5 mm
3. heatsink: 9 x 9 x 5 mm
4. heatsink: 7 x 7 x 5 mm
Attention!
During the assembly care should be taken not to make a short circuit between other electronic components located nearby.