Parameters
Supply voltage: from 3.3 V to 6 V
Average current consumption: 0.2 mA
Temperature

Measurement range: -40 to 80

°C

Resolution: 8-bit (0.1 °C)
Accuracy: ± 0.5

°C

Response time: on average, 2 seconds

Humidity:
Details inthe documentation.
*RH - relative humidity is expressed in percents. It is the ratio of actual humidity in the air to its maximum number that air can keep at a given temperature.
Description
Temperature and humidity sensor in the housing through hole. The system can be controlled using a microcontroller or any starting set, for example,Arduino. Before using, you need to see thedocumentation.
The product is compatible with Arduino
Library and diagram of connection with Arduino are under thisaddress.
User manual can be found onour website.
Example of connection with microcontroller
The diagram represents the simplest way of connecting the system with any microcontroller using the single lead interface.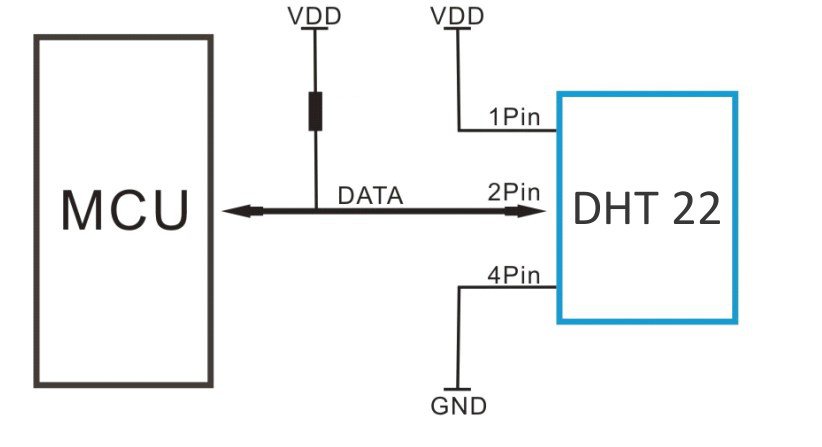 VDD - supply voltage, DATA - data line as pulling-up resistor (e.g., 5k Ω), GND - mass of system.