Product Description: LJ6A3-1-Z/BX 1mm 6-36V Inductive Proximity Sensor
Inductive digital proximity sensor with 100 cm long cable and nuts for easy installation. Detects metal at a distance of up to 1 mm. Powered from 6 V to 36 V. Detection of an object is indicated by a low output (blue wire). The default output is a high state with a value close to the supply voltage.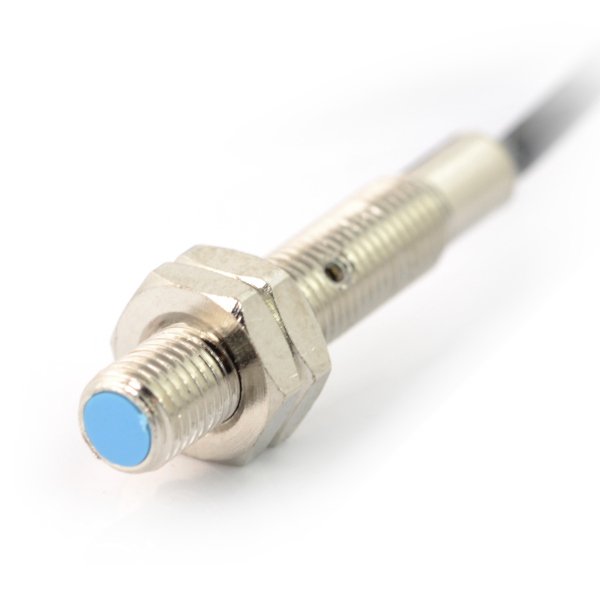 LJ6A3-1-Z/BX 1 mm 6-36 V inductive proximity sensor.
Specification
Supply voltage: from 6 V to 36 V
Current consumption: 10 mA
Measuring range: 1 mm

±10%

Output signal: digital 200 mA
Output state: high state by default, goes to low state upon object detection
Detected object: metal
Response time: less than 2 ms
Operating temperature: -20 °C to +65 °C

Diameter: 6 mm

Sensor length: 35 mm
Connection
Cable

brown

- supply voltage
Black

wire

- ground - GND
Blue

wire

- digital output - OUT

no object - high state
detection of an object - low state