Description of product: Iduino module with photoresistor + 3-pin cable
Module with photoresistor for Arduino. It can be used to measure the intensity of light. It is controlled via ananalog signal, is powered with the voltage of5 V. The set includes 3-pin cable.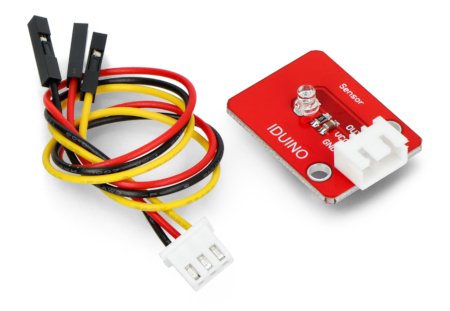 Pins of the module Iduino
The module is controlled via an analog signal.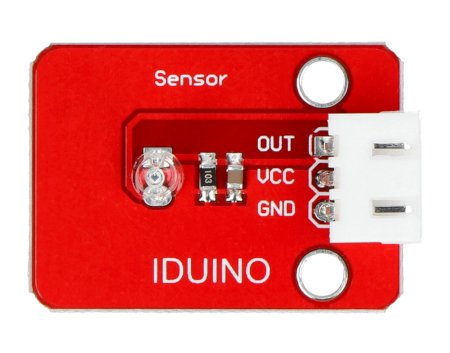 | PIN | Description |
| --- | --- |
| VCC | VCC - supply voltage from 3.3 V to 5V. |
| GND | GND - ground of the system. |
| OUT | Analog output pin, real-time output voltage signal. |
Specification of the module with photoresistor
Supply voltage: 5 V
Type: analog
Pulling-up resistor on board: 10 kΩ
Dimensions: 30 x 21 mm
Included: 3-pin cable