Product description: SS-HDC2010 I2C - temperature and humidity sensor
Module with integrated high accuracy temperature and humiditysensor. The sensor will be used in many applications and projects related toIoTand environmental monitoring. The module communicates via theI2Cinterfaceandis powered by3.3 V and 5 V.The board is equipped with special fields for soldering.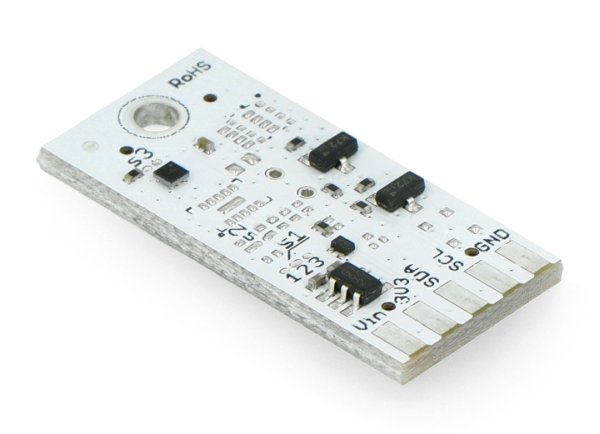 Temperature and humidity sensor SS-HDC2010.
Key features of the SS-HDC2010 sensor
Supply voltage: 3.3 V to 5 V
Functional temperature range: -40°C to 125°C
Operating temperature range: -40°C to 80°C

Humidity measurement range: 0% to 100%

Large soldering fields: 2.54 mm
Compatibility withArduino, RaspberryPi andother tiles
Exits
The board has5 fields ofleads prepared to solder the wires.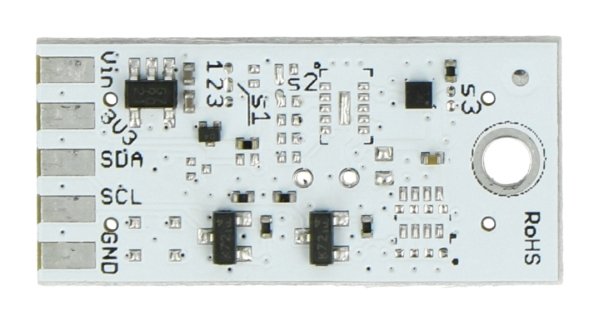 SS-HDC2010 module outputs.
| Pin . | Description |
| --- | --- |
| VIN | Supply voltage 3.3 V / 5 V. |
| 3V3 | VDD - LDO. |
| SDA | I2C bus data line. |
| SCL | I2C bus clock line. |
| GND | The weight. |
Technical specification
Power supply voltage: 3.3 V / 5 V
Temperature measurement range: -40°C to 125°C / ± 0.2°C

Humidity measurement range: from 0% to 100% / ± 2%

Communication interface: I2C
Module dimensions: 13 x 27 mm
Weight: 2 g