Description
Inveo modules allow remote control of a device via the Internet. It has 1 relay output of 250 V and a built-in WEB server.
Controlling and setting up the device can be accomplished in several ways:
via the integrated WEB server with visualization
using commands line
using the MODBUS TCP Protocol
using the SNMP Protocol
using Android device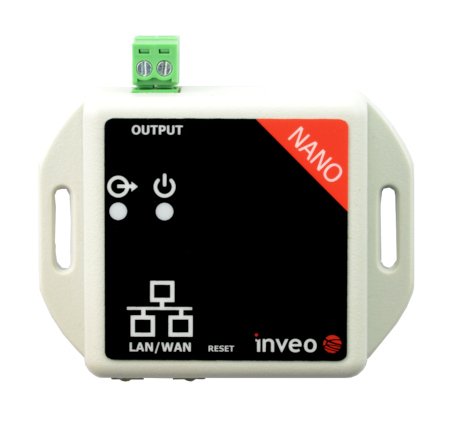 The company Inveo modules can be combined together in the M2M service mode without using a computer.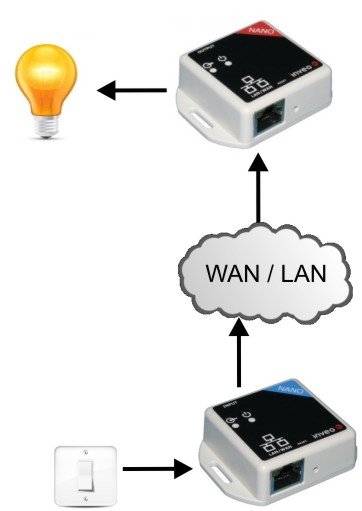 The manufacturer provides a detailedmanualof the

Nano OUT 

module.
Specification
Supply voltage: 10 to 24V DC
Capacity: 1 In
Number of outputs: 1

Output type: relay
Maximum voltage output: 250V AC / 30V DC
Maximum load: 5 A
NO Output
Mode of operation:

monostable
bistable
single release

Switching time: 10 MS
Response time: 5 MS

Interface: RJ45 (10Base-T)
Supported protocols:
Operating temperature: 5°C to 50°C
Dimensions: 66 x 50 x 20mm
Included