Product description: Logic CD4001BE 4 x NOR - 5 pieces.
Logic4 x NOR gateway with operating voltage from 3 V to 18 V. Designed forTHTthreaded installation. The chip inDIP14enclosure. Product sold in a set of5 pcs.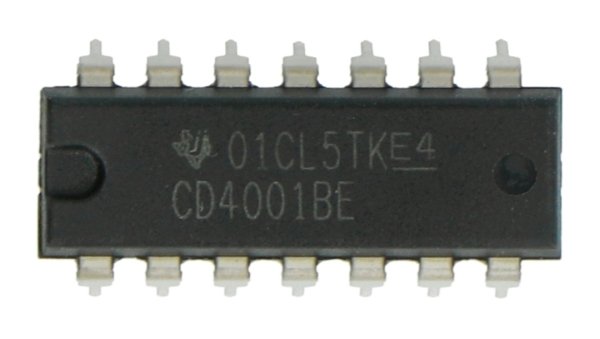 CD4001BE chip in DIP14 enclosure.
CD4001BE chip specification
Operating voltage: 3 V to 18 V

4 x gatewayNOR

Number of entrances: 2

Housing type: DIP14

Mounting method: THT threaded
Product sold in a set of 5 pieces.