Product description: Grove - 3-axis V2 digital compass
Grove Series 3-axis digital compass based on the Bosch BMM150. It allows to measure magnetic field in three perpendicular axes. The data can be read out using the I2C and SPI interface. Powered by a voltage of 3.3 V to 5 V. Grove cable is included.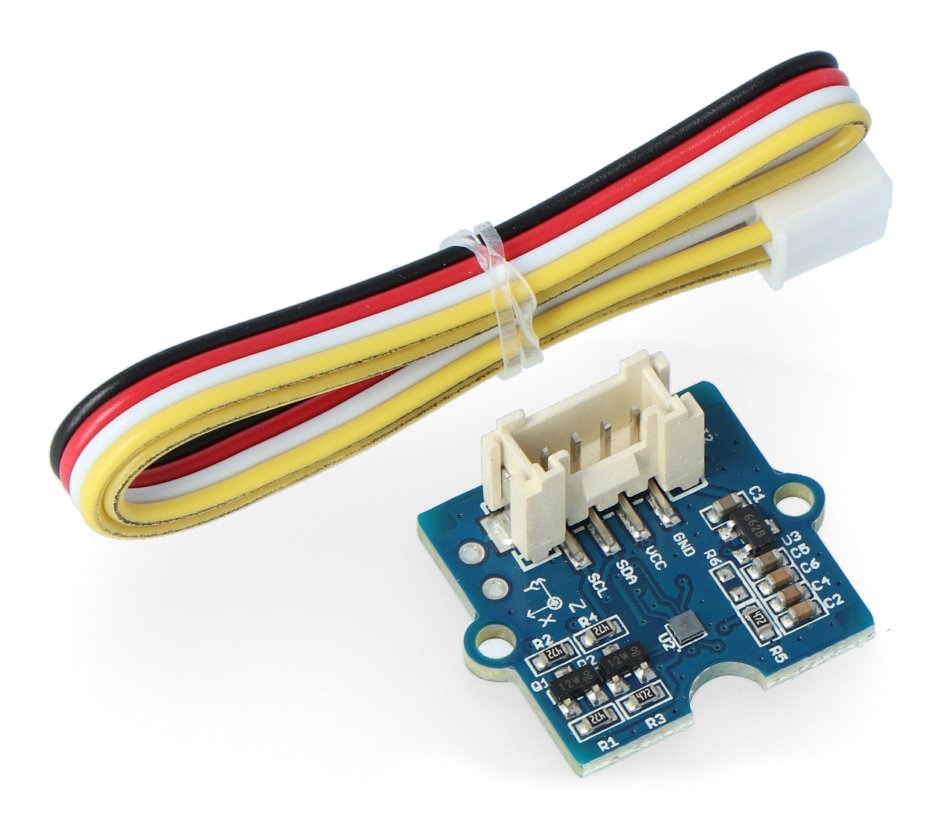 Grove - 3-axis digital compass v2.
Features and functions of the 3-axis v2 compass from Grove
High resolution.
High accuracy.
Easy to use.
Technical specification of the 3-axis digital compass v2
| Parameter | Scope |
| --- | --- |
| Supply voltage | 3.3 V to 5 V |
| Typical magnetic field range | ± 1300 μT (x, y-axis), ± 2500 μT (z-axis) |
| Magnetic field resolution | 0.3 μT |
| Starting stage | 0º to 360º |
| Interface | Digital |
| Operating temperature | from -40℃ to +85℃ |
| Dimensions | 20 mm x 20 mm x 15 mm |
| I2C address | 0x13 |