Product description: Reed switch module - adjustable - Iduino SE015
Simple module with reed switch controlled by digital or analog pin. Additionally there is a potentiometer on the board so you can adjustthe operating range. Powered by 5 V.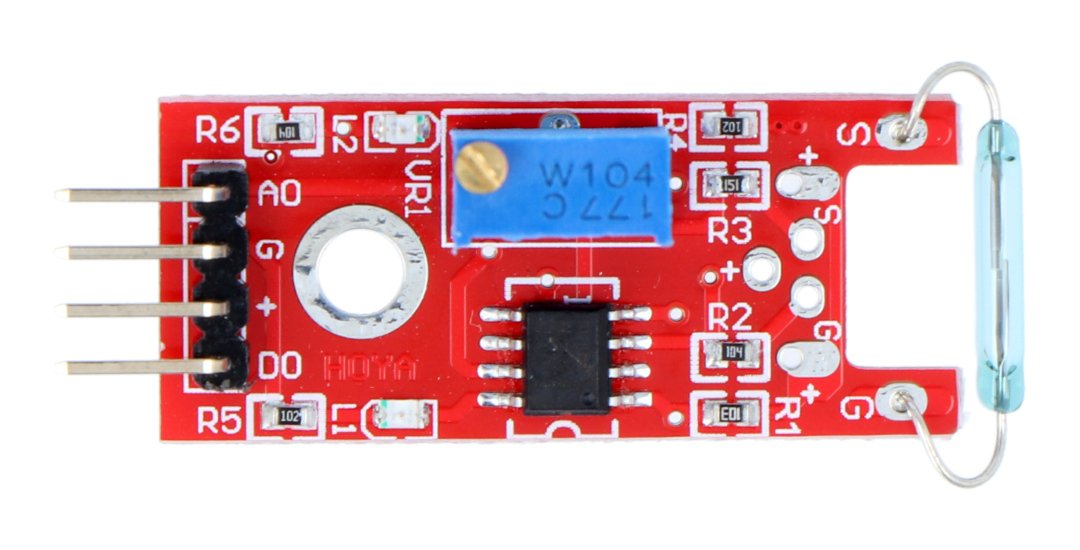 Reed relay module - regulated - Iduino SE015.
Reed switch module terminals
Device has 4-pin connector. Output signal can be connected to digital or analog input of Arduino module.

Example of connection with Iduino Uno module
| Pin | Description |
| --- | --- |
| A0 | Analog output signal. |
| D0 | Digital output signal. |
| VCC . | 5 V supply voltage. |
| GND . | System ground. |
Reed switch module specification
Supply voltage: 5 V
Connectors: digital and analog
Built-in potentiometer
Dimensions: 30 x 15 mm
Weight: 3 g