Product description: Battery rodent dehumidifier - Viano OB-01
We offer you an excellent rodent and martenrepellent, which is able to work under virtually anyconditions.The device is equipped with a high qualitybuzzer, which enables loud ultrasound emission.High frequency sounds (inaudible to the human ear) are unpleasant for such animals as mice, rats, weasels or martens, but at the same time do not harm them.
When correctly turned on, the device can generate a signal within an angle of 120° over a distance of up to 200 meters. An animal hearing noise does not feel comfortable, so it tries tostay awayfrom the sound source. Frequent alteration of the height of the continuously emitted sound prevents the user from getting used to the situation in which the rodent could get used to itand, despitebeing secured, approaching a frightened person (for example, tempted by the smell of food).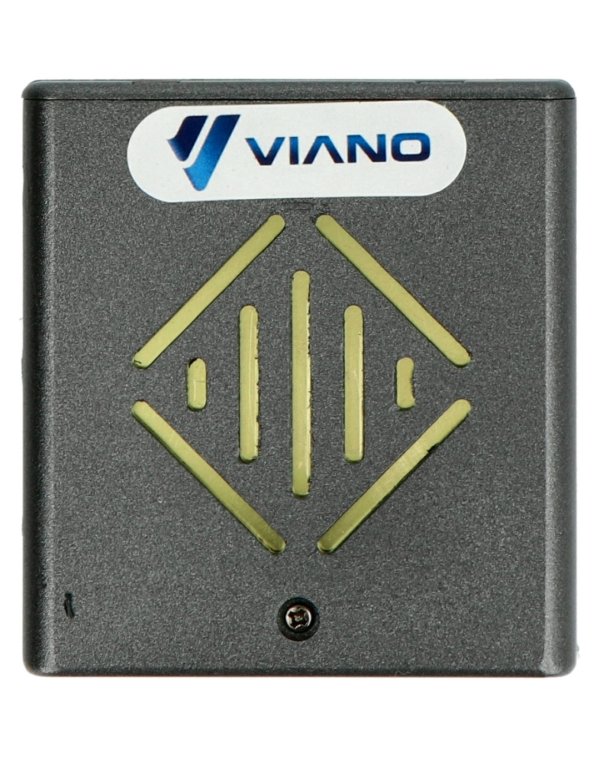 Four AA batteries are used as a de-stresser.
Rodents pose a serious risk
Rats, mice, as well as martens or weasels are popular animal species in Poland. You can often encounter a situation in which a pest enters the house, car or caravan. When searching for food, rodents pave the way and often bite through variouswires (electric or, for example, brake wires in the car), destroy furniture and many other equipment and leave behind excrement and unpleasant urine smell. Some of them can be carriers of dangerous human diseases.
When pests enter the food, the likelihood of transmission of microorganisms and parasites increases considerably. Fixing the effects of such encounters with animals, unfortunately, is often expensiveand poses many difficulties, butabove all it can threaten humanhealth andeven life (for example, after causing a malfunction of the car's braking system). That is why it is worth protecting yourself against such a threat by using a specialdeterrentusingultrasound.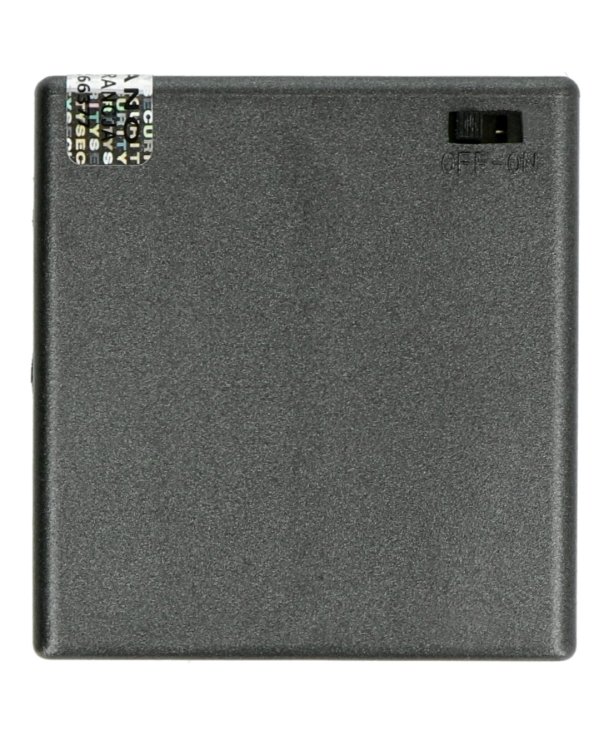 The deterrentis equipped with a slider, allowing you to switch it on and off at any time.
Dog and cat safety device
The scarecrow is designed so that it does not affect animals such as catsand dogs.The frequency range of the device is limited to those that will not affect your pets.
Mobile rodent bullies
For proper operation of the device, no specific conditions are required, no electrical socket or rechargeable battery - the scary has a special pocket prepared for placing 4AA batteriesinside. Viano and the deterrent switch include a set of four high qualityDuracellbatteries(LR6), which are able to continuously provide power for up to 3months.
It is also worth noting that the components used in the device are mainly high quality buzzerandtransistorcircuit,which ensures proper signal amplification and very efficient power consumption. Additionally, such components are resistant to temperatures occurring in Poland - they work properly both in temperatures below zero and in summer heat. The described type of power supply (for batteries) and high durability of the components makes the buzzera mobileequipment - it canbe used at home, in the garden, car, garage, basement or even on a camping site under a tent.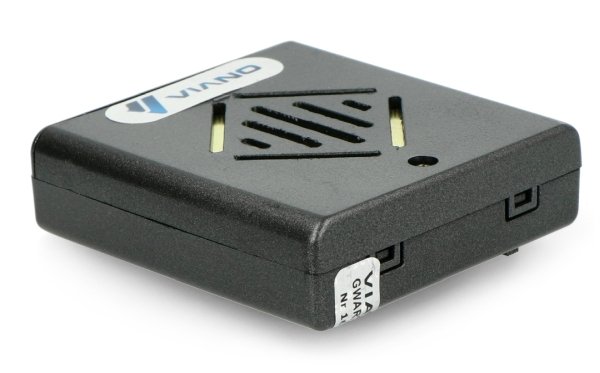 The battery power supply allows you to move the device from place to place without any problems.
Specification of the deterrent
Power supply: 5 to 6 V DC
Power consumption: 5 mA
Angle of ultrasound emission: up to 120°
Ultrasonic range: up to 200 metres
Operating temperature: from -30°C to 70°C
Dimensions: 68 x 68 x 19 mm
The set includes
1x Viano OB-01 repellent
4x 1.5 V Duracell AA battery