Attention!
The product has been discontinued. Check others products incategory.
Description
The module is based on a RFM75, allows for two-way wireless communication in the half duplex mode at a frequency of 2.4 GHz. Transmission range is up to 70 meters. Mounted plug allows you to connect directly to a USB Raspberry Pi slot.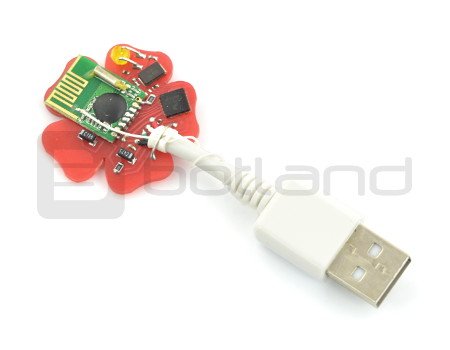 The module has mounted USB plug, type A.
Connection to the Raspberry
To connect the module tothe Raspberry Pi, connect it to one of the USB connectors. The Raspbian system does not require drivers.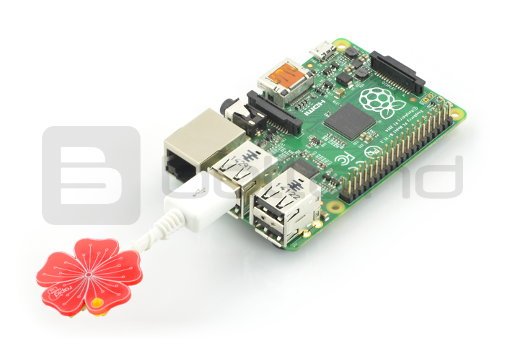 The product is compatible with the Raspberry.

The manufacturer has prepared auser guidealong with a way to connect it to the Raspberry Pi.

Specification
Supply voltage: 5 V USB
System: Freescale MC9S08JS16
Transmitter power: -35 dBm to 5 dBm
Frequency: from 2,4000 GHz to 2.4835 GHz (83 channels)
Addressing: 4-byte
Data transfer rate: up to 2 Mbps
Transmission range: up to 70 m
USB driver: based on libsub-1.0:

For Windows:radpiradioUSB-driver
For Linux (including Raspbian): not required
For OS X: not required

Software:
Module dimensions: 80 x 33 x 8 mm