Description
Magnetic discs that are partof a set of magnetic encoders for 20D mm motors from Pololu. They have a thickness of 2 mm and the outer diameter of 9.7 mm. They are suitable for motor shaft from the 20D mm  series from Pololu with dual shaft.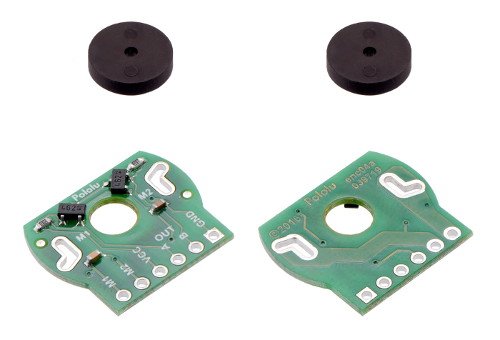 The subject of the sale are only the discs.Encoders are sold separately.
Each disc consists of ten evenly distributed magnetic poles (five pairs, north - south), what allows you to achieve 20 impulses per revolution.
Items are sold in a set of 5 pieces.