Description
Current sensor operating in the range from 10 mA to 5 A on the basis of Hall effect. The output is an analog voltage. The supply voltage is 5 V. It has a built-in amplifier and potentiometer for adjusting the sensitivity.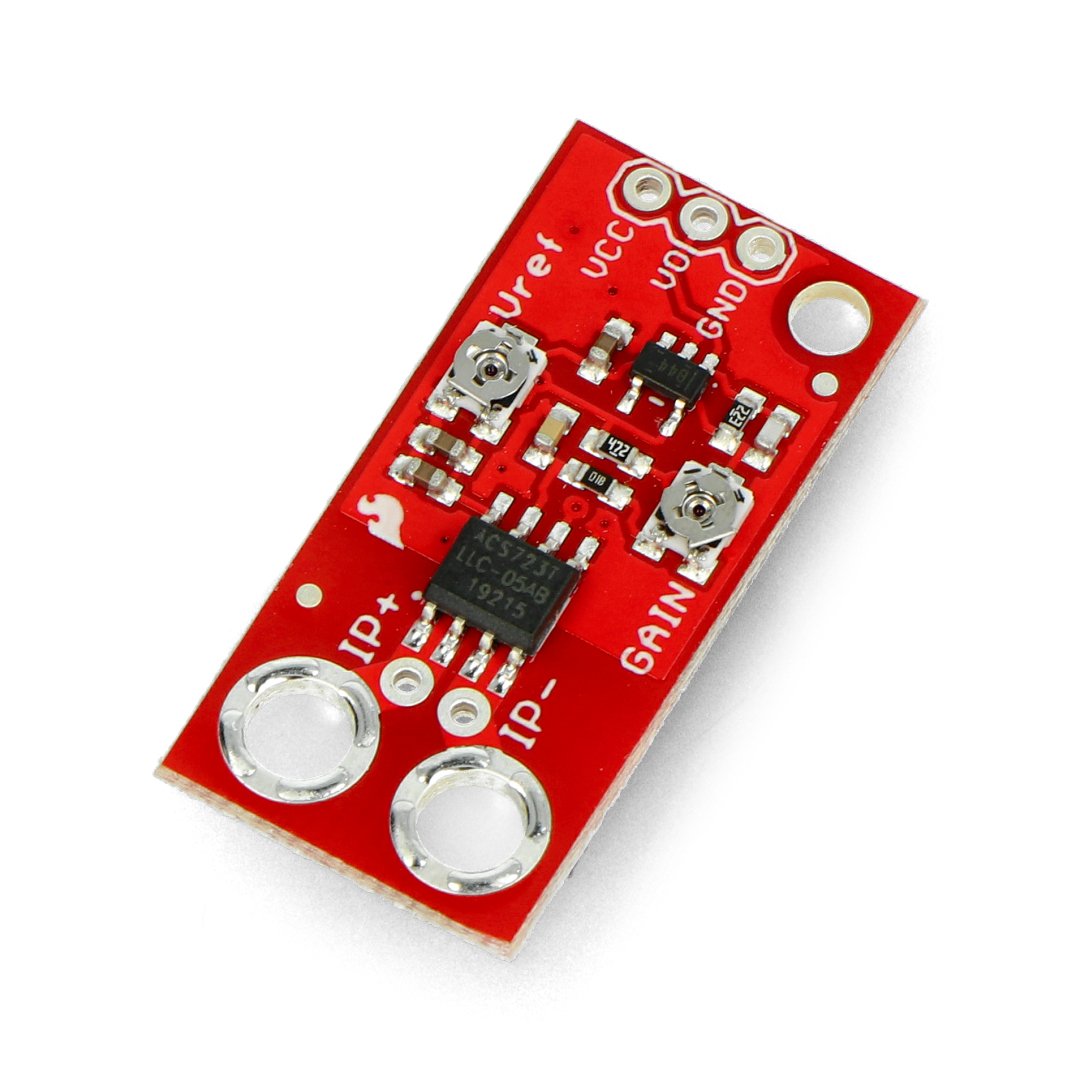 The module can measure direct current and alternating current in the range of up to 5 A, and its basic sensitivity is 400 mV / A. Default sampling rate is 20 kHz. Built-in amplifier is able to achieve 2.2 to 22 V / V.
Pins
The module has the following pins: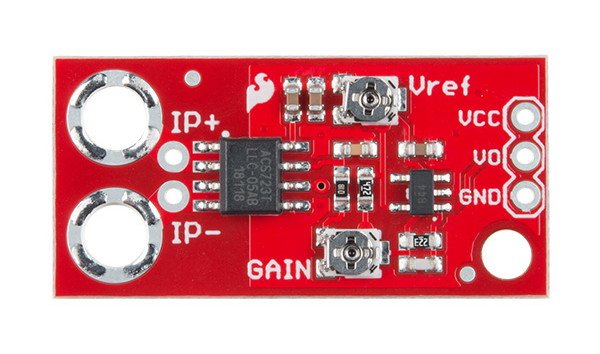 Pin
Description
VCC
The supply voltage of 5 V.
VOUT

The output voltage proportional to the current

IP+ and IP-.

GND
The ground of the system.
IP +
The input of the current sensor.
IP -

The input of the current sensor.
Specification
Supply voltage: 5 V
Analog output
Current measurement: from 10 mA to 5 A
Sampling rate: 20 kHz (the possibility of setting to 80 kHz)
System: ACS723
Complete electrical isolation of the control signal, from the measured current
Basic sensitivity without amplification: 400 mV / A
Adjustable sensitivity, built-in amplifier: from 2.2 to 22 V / V
Module dimensions: 32 x 15 mm