Product description: IR remote control NEC 38kHz + IR receiver 1838T + module and cables
IR remote with a compatible receiver and module. It allows you to create a wireless connection with any microcontroller or set including Arduino orRaspberry Pi. On the GitHub available is the library along with the program facilitating the use of the set.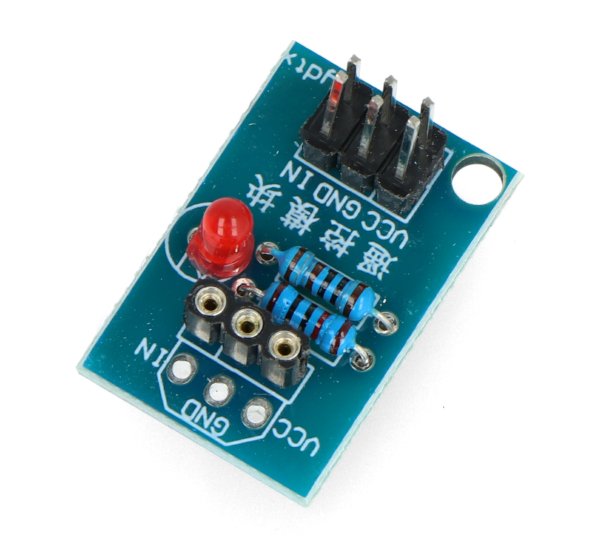 Chip of the the IR receiver.
Specifications of the IR remote control
Receiver's power supply: 3,0 - 5,5 V
Current consumption of the receiver: up to 1 mA
Operating frequency: 38 kHz
The remote control that is compatible with the broadcast standard NEC
Slot for the CR2025 battery(not included, it can be purchased separately)
Range: up to 5 m
The leads of the module's pins
| Pin | Description |
| --- | --- |
| VCC | The module's power supply. |
| GND | Ground. |
| IN | The output signal from the receiver. |
Each of these pins are twice in the module.
The set includes
The transmitter as the remote control
IR receiver 1838T
Module to attach the receiver
Female-female connecting wires 
The set does not contain aCR2025 battery, it can be purchased separately.
A library from GitHub is not working with new versions of the Arduino development environments. It should be used in a 1.0.x environment.