Description: Grove - water level sensor - 10 cm - Seeedstudio 101020635.
Sensor to measure the water level in a vesselup to 10 cmusing the Arduino module. The measurement is madeby volume.The tile is equipped with aGroveconnector, for simple connection to the BaseShield cap. It communicates through theI2Cinterface. The module is powered by3.3 V or 5 V.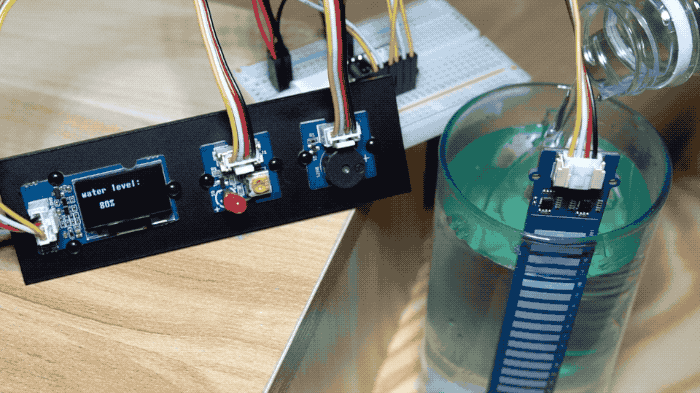 Example of sensor application.
Arduino compatible product
The manufacturer provides auser guide forArduino.
Water level sensor connection
The water level sensor module is equipped with a Grove connector, thanks to which it can be easily connected to the BaseShield base unit. It communicates through popular I2C interface with Arduino module.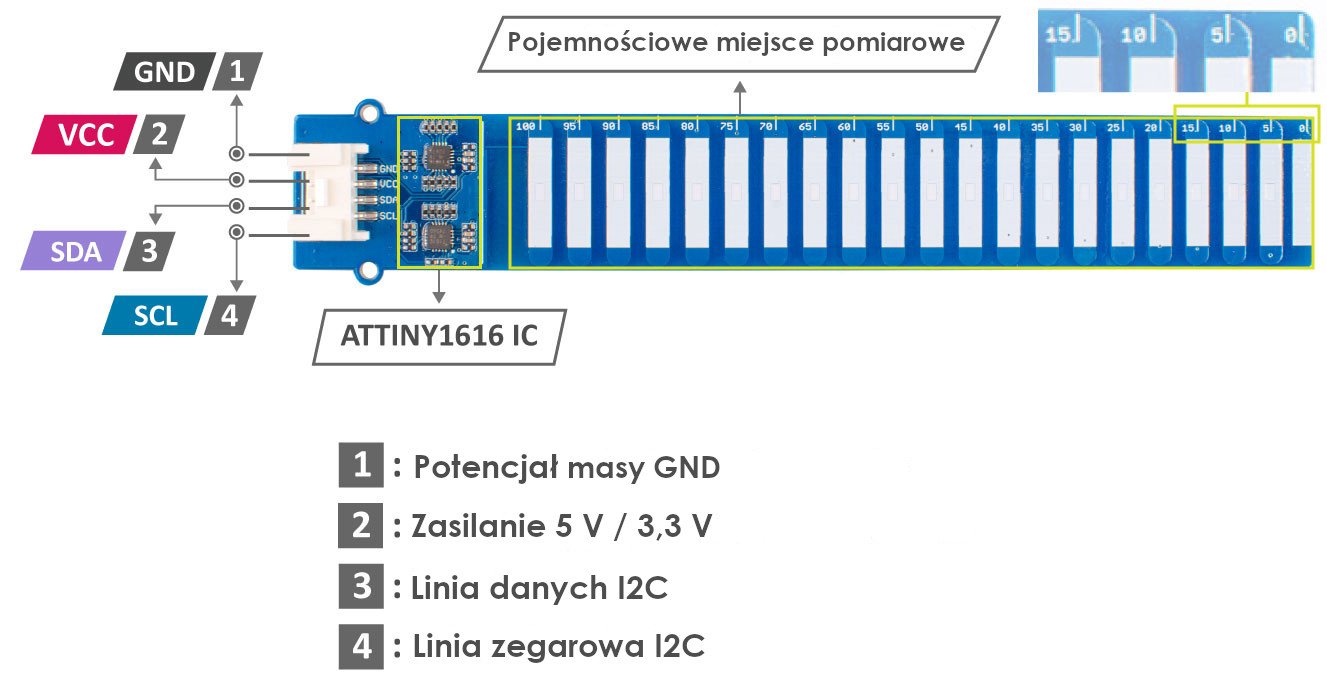 Water level sensor leads.
Attention!
The electronic part should not be in contact with water, it can lead to damage to the system.

Water level sensor specifications
Power supply voltage: 3.3 V or 5 V
The deal: 2x 8-bit Attiny1616
Measurement accuracy: ± 5

mm

Communication: I2C - uses two addresses simultaneously: 0x78 and 0x77

Operating temperature: -40°C to 105°C

Dimensions: 133 x 20 mm

Weight: 9 g
The set includes
Water level sensor

Grove cable 20 cm