Description
Screen Waveshare 7 " for the Raspberry Pi with a resolution of 1024 x 600 px. Works with any 40-pin version of theRaspberry Pi via the GPIO pins and DPI interface. The device does not have touch function.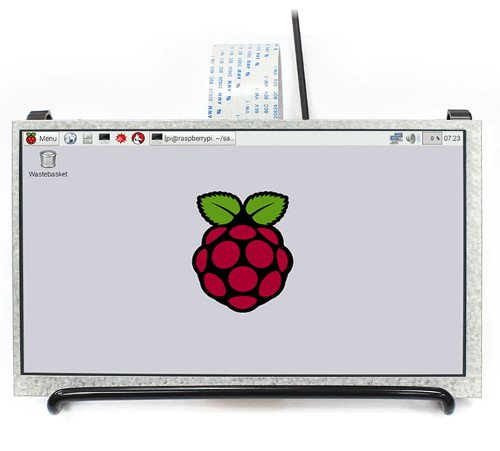 The device communicates through GPIO pins with an adapter.
All items are included in the package.

Connecting to the Raspberry Pi
In order to run screen, you must connect the device to a Raspberry Pi using the included adapter GPIO. The device communicates through the interface DPI.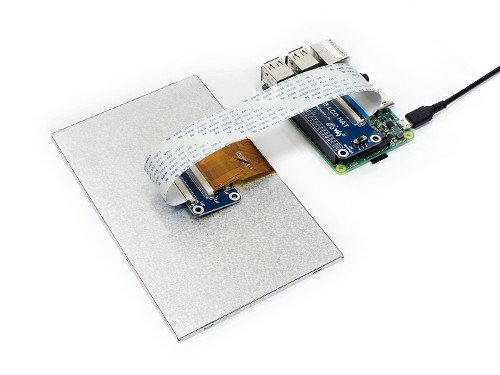 Example of connecting the screen to the Raspberry Pi.
Software
The screen works with the latest operating system Raspbian, Ubuntu or OSMC. However, in order that the screen displays the picture properly, you should change the resolution in the configuration file. To do this, open the file config.txt with command:
sudo nano /boot/config.txt
and then at the end, add the following statements:
dtoverlay=dpi24
enable_dpi_lcd=1
display_default_lcd=1
dpi_group=2
dpi_mode=87
dpi_output_format=0x6f005
hdmi_cvt 1024 600 60 6 0 0 0
After saving the file and reboot the raspberry, and switching on the backlight, the image should work properly.
Specification
Type: IPS screen with DPI interface
Diagonal: 7 "
Resolution 1024 x 600 px
Works withRaspberry Piversion 4B, 3B+, 3B, 2B, zero, Zero W
The ability to disable the backlight
Screen dimensions: 164 x 97 mm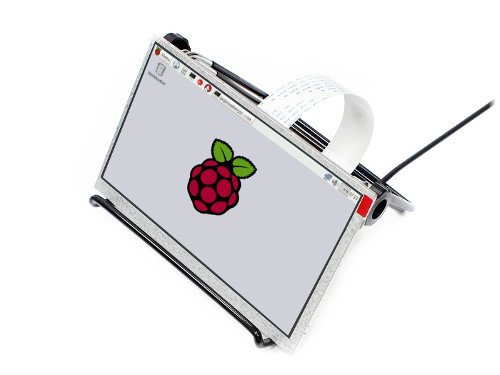 The set also includes a mount for the screen.

Set includes
Screen 7", 1024 x 600 px
Adapter GPIO
Adapter for tape
Connecting tape
Mount on the screen