Product description: Iduino IR transmitter 940nm + cable 3-pin
IR transmitter Iduino emitting light with a wavelength of940 nm. Works with voltage of5 V. The kit includes acable 3-pin.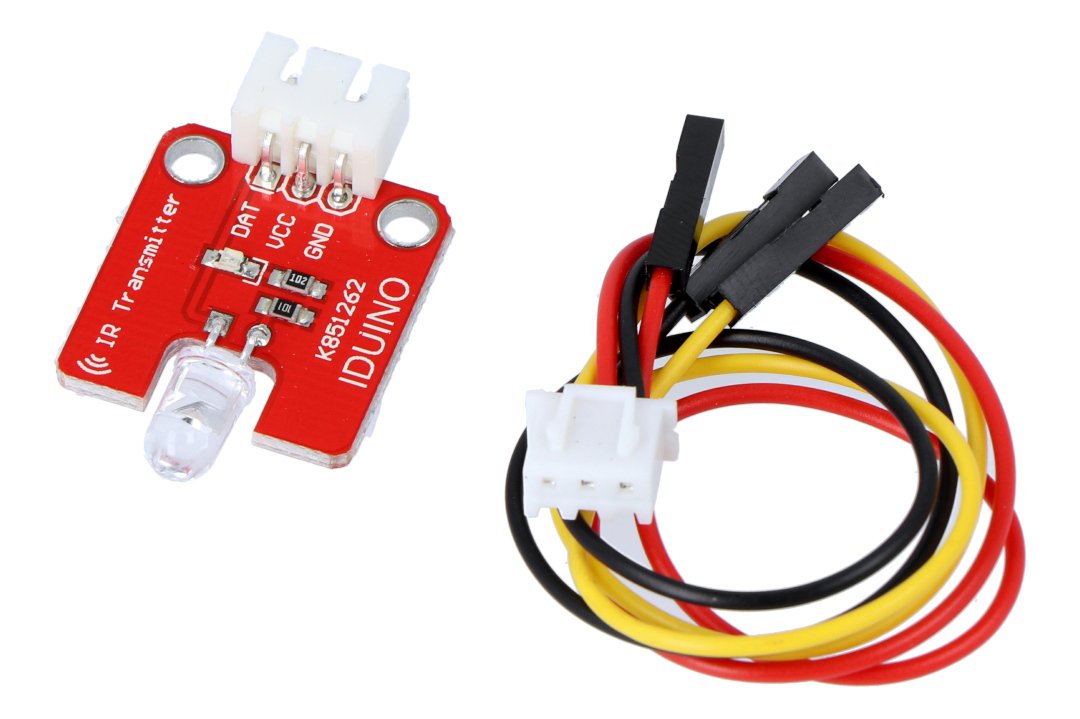 Connecting IR transmitter
The transmitter works withany microcontrollerwith digital inputs, includingArduino. To read data, it is sufficient to connect the power source and output contacts to any input of the microcontroller, and read its status.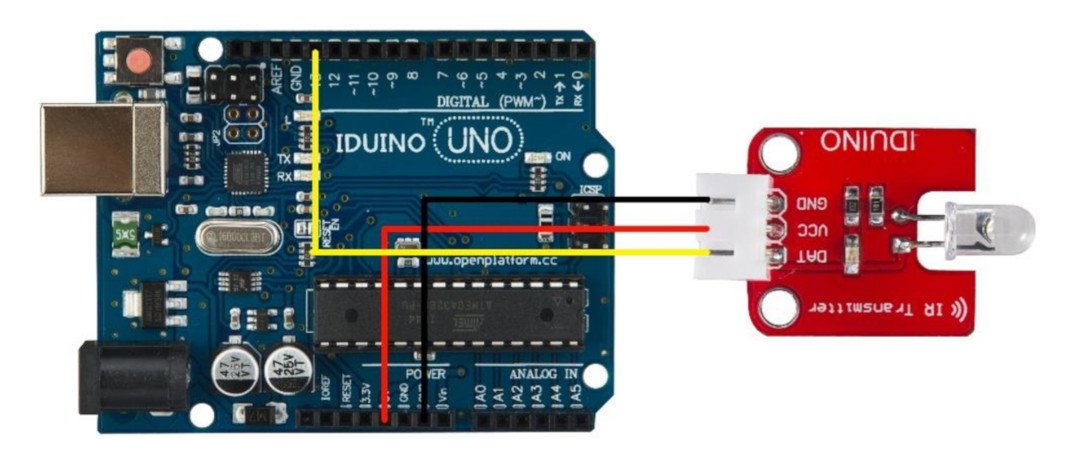 Connection example with Iduino Uno.
| PIN | Description |
| --- | --- |
| - | The ground of the system. |
| +(middle pin) | Power Supply 5 V. |
| S | The output digital signal. |
Specification IR transmitter
Supply voltage: 5 V
Output: digital
Conclusions: 3-pin
Dimensions: 25 x 12 mm
Weight: 4 g