Product description: Magnetic door/window sensor 1830mm - for temperature and humidity sensor - Laird Connectivity 455-00046
Magnetic door/window (open or closed) sensor in the form of a magnetic reed switch with1830 mmlong cable. Extension element forLaird Connectivitytemperature and humidity sensors, e.g.45-00041. Sensor allows to send notification viaLoRaWANif a window or door is opened for a period of time defined in application. User can configure the frequency of received notifications. The sensor's housing has anIP65rating, which allows it to be used outdoors, even in harsh weather conditions.
Magnetic sensor specification
Type: reed switch / magnetic sensor, opening / closing doors or windows
Cable length: 1830 mm
Detection range: from 25 mm to 35 mm
Mounting: 4 mounting holes (no screws included), 3M double-sided tape
Enclosure: Degree of protection IP65
Dimensions: 29 x 19 x 7 mm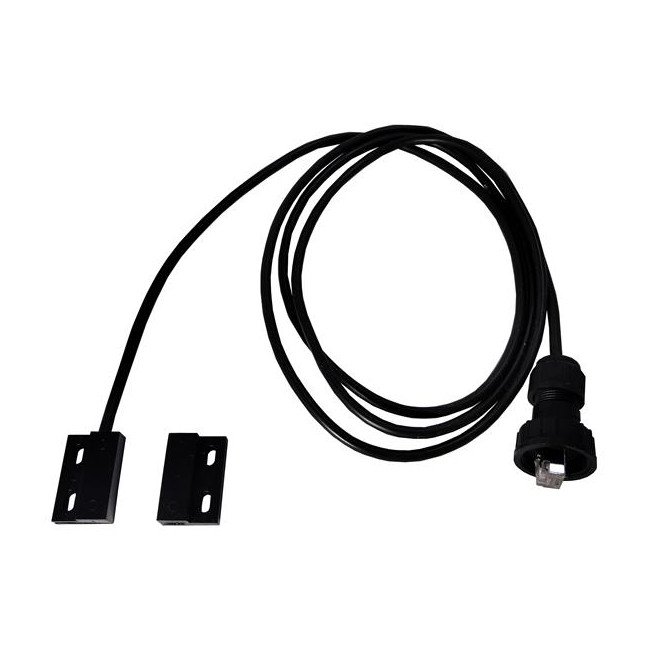 Magnetic sensor for Laird Connectivity sensor.