Description
The Grove sensor used to detect the presence of water or its quantity. It is powered with the voltage of 5 V. It can be used to detect the presence, level or absence of water. It has digital and analog output, making it compatible with most of the development kits, including Raspberry Pi and Arduino.
Attention!
This product is only available in our market in Poland and cannot be sold to other countries.
Connection
The module is equipped with Grove interface facilitating its connection to the Arduino along with Base Shield v2.0 or Raspberry using Hat from GrovePi+.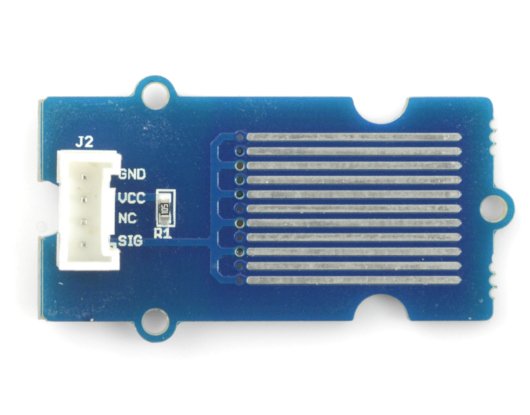 Module with Grove interface.
Specification
Supply voltage: 5 V
Current: < 20 mA
Working temperature: 10 - 30°C
Operating humidity: 10 - 90 %
Dimensions: 40 x 20 x 12 mm
Weight: 9 g