Specification
Outer diameter: 7.6 mm
Diameter of field of measurement: 5 mm
Weight: 0.1 g
More details in thedocumentation.
Description
The sensor reduces its resistance when the force put to the round tip, increases. Due to this phenomenon, and the use of microcontroller with analog to digital converter, you can build a sensor that measures the force. The measurement can be displayed, for example, on the LCD display.
In the absence of the force affecting on sensor, the resistance is about 1M Ω. Putting on of a few-gram, changes the resistance to few kΩ. The measurements are very stable and the results are repeatable when the applied force is constant (there's no problems with hysteresis).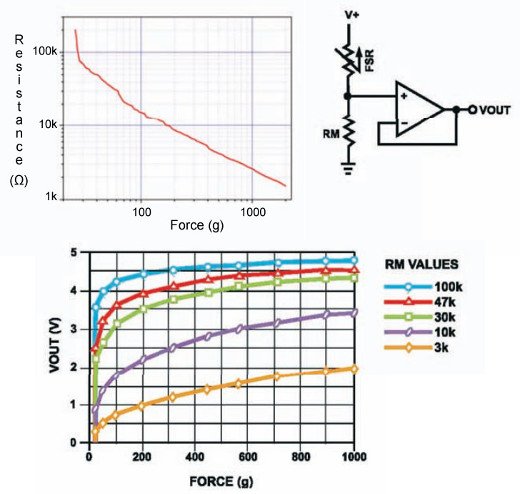 Measurement system and graphs of the voltage dependance and resistance from the applied force.
The product is compatible with Arduino
Online, you can find a tutorial along with a sample code for Arduino on thebildr.
Our offer includes also sensors with long connector: