Description
Camera for recording the route while driving. Record in FullHD 1920 x 1080 pxresolution at 30 fps. It has awide viewing angle of 170°,4" LCD display andmetal housing. The appliedG-Sensormakes that in case of impact the camera will save the image in a file protected against overwriting, which can be later used as evidence. The camera can record in a loop and has an autostart function.

Advanced optics equipped with 6 lenses ensure high quality of recording.
Main features
Wide viewing angle- up to 170 degrees, so that no incident on the road will go unnoticed.
Loop Recording- allows for uninterrupted recording of traffic events.
Autostart- to turn the recording on or off, simply turn the key on the ignition.
Metal casing- not only does it have a modern look, but it is also resistant to damage.

Eye on the road
Camroad 6.0 guarantees that all traffic incidents that occur during your journey will be stored on a memory card with a capacity of up to 32 GB. The 170-degree wide viewing angle allows you to record a wide perspective. Everything that is stored on the device can be viewed on the 4" screen. Advanced optics with a set of 6 lenses guarantee high image quality. Camroad 6.0 is also equipped with a motion sensor and microphone for audio recording.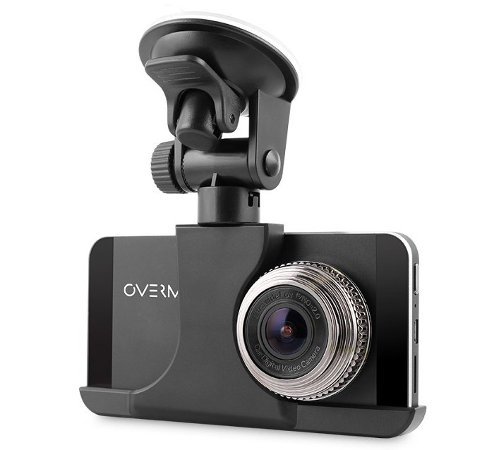 It also includes a glass holder and a charger for the cigarette lighter socket.
Specification
Recording resolution:

VGA
WVGA
HD 1280 x 720 px 60 fps
Full HD 1920 x 1080 px 30 fps

Speed of recording: 30 or 60 fps
Format
Display: TFT 4 "
Angle of vision: 170 °
Photos: 12 Mpx / 8 Mpx / 5 Mpx / 3 Mpx
Loop recording: yes
Autostart
Sound detection
The battery: 200 mAh
G-Sensor
Advanced optics: 6 glass lenses
Built-in microphone
Included
Camera
USB cable
Car charger
Glass holder