‌
Product description: Dye for Royal Resin epoxy resin - transparent liquid - 15 ml - light brown
Light brown liquid dye for coloring Royal Resin Crystal or Royal Resin Clear epoxy. Royal Resin transparent dyes can be combined with each other by changing colors and brightness. They do not contain solvents and do not cause a grits effect. A single package contains 15 ml of liquid and is enough to color about 1.5 kg of resin.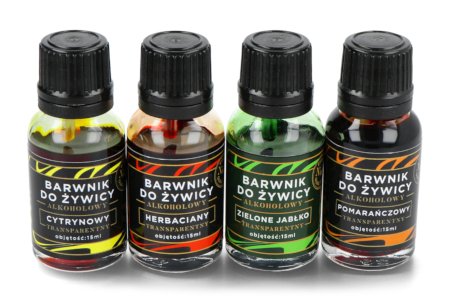 Check also other dyes for resins in our offer.
Main features of the transparent dye
It combines very easily with resins
One package is enough to color about 1.5 kg of resin
It does not contain solvents, does not cause the groats effect
Recommended for Royal Resin Crystal and Royal Resin Clear epoxy resins (not tested with other resins)
Dyes can be combined with each other, and the intensity of the color depends on the amount of added dye
Colour: light brown
Volume: 15ml