Back

Minicomputers

Raspberry Pi

In this category you will find both the latest Raspberry Pi 4B minicomputers, as well as all the necessary additions with compatible accessories.

Bestseller

Arduino is an Italian programming platform with I/O support and standard programming language. Systems are based on microcontrollers.

bbc

The BBC's Micro:bit education platform is a particularly popular in UK. Offers minicomputers, modules and accessories for learning and teaching programming.

odroid

Series of South Korean single board computers and tablets. Many of them can be operated not only with Android, but also with Linux distributions.

m5stack

M5Stack sandwich modules received recognition among Japanese customers. They offer freedom of choice in terms of combining them into systems with selected functions.

stm32

Similar to Arduino, but... different. Often used at higher education institutions, STM32 are microcontrollers with high computing performance.

avr

AVR microcontrollers are a combination of microprocessors with components into integrated circuits. AVR family includes expansion modules, programmers and books on programming.

nanopi

Microcomputers equipped with numerous communication interfaces and peripheral modules. One of the most diverse families of single-board computers.

info

Thanks to the appearance of many single board platforms dedicated to amateurs and hobbyists, minicomputers have become popular among enthusiasts of robotics and electronics. Check out other models available in Botland.

Electronics

Elektronika użytkowa

The whole range of devices and components related to electronics including accessories and elements of electronic circuits.

Sensors

tekst

Grove series modules from Seeed Studio - more than 150 different modules with a simple interface, including adapters to ensure compatibility with Arduino and Raspberry Pi.

Robots and mechanics

roboty

Ready-to-use robots and all accessories, components and sub-assemblies necessary to create your own robot or robotic arm.

Tools and Power

akumulatory

Everyting for robotic, electronic and mechanic workshop, home DIY enthusiasts and all those who need power supplies.

Education

tekst

FORBOT online and paper courses are great introduction to the vast world of electronics. Discover their possibilities and educational value.

3D print

druk 3d

3D printing, in which objects are created layer by layer. Allows to create objects at home, but also has industrial and medical applications.

Filament

Filament for a 3D printer is the basic purchase right after purchasing the printer itself.

Accessories for 3D printers

Like any machine, a 3D printer sometimes requires the replacement of the most heavily used elements, including nozzles or heaters.

3D printing pens

The 3D pens let your imagination run wild while sketching in three dimensions.

Laser cutting machine

Devices that allow you to cut or engrave various types of materials, incl. in wood, leather, plastic, aluminum.

3D scanners

3D scanners are devices that can analyze the shape of an object. Data from scanners can be used in spatial modeling.

Laser heads

Thanks to laser heads, you can engrave even the most complex patterns on various types of surfaces, e.g. leather, wood, textiles.

CNC milling machines

Today, numerically controlled milling machines are the backbone of the manufacturing industry.

2D printers and pens

2D printers and pens will find their application in many areas, including in marking packaging, construction elements and pharmaceutical products.

Smart Home

Blebox

In the category "BleBox - Home Automation" you'll find a wide range of home automation devices from the renowned manufacturer BleBox.

Broadlink

In the category "Broadlink - Home Automation" you will find ready-to-use devices to turn any ordinary home into an intelligent building.

Euratech

In the "Eura Tech - home automation" category you will find a large selection of devices intended for use in the home automation system.

Fibaro

Fibaro - home automation. In this category you can find elements of Fibaro home automation system.

Shelly

Although it is possible to develop your own network of devices and sensors, it is much faster to use ready-made drivers - e.g. Shelly modules available in our store.

SonOff

This category includes Sonoff products - intelligent WiFi controllers.

Android Box - Smart TV

Android Box is a solution that allows you to use multimedia functions on your TV even in the absence of adequate equipment.

Assistants

Voice assistants provide speech connection to the entire home automation system.

Others

Opis kategorii

Gift vouchers in Botland store is a perfect option for everyone who is looking for a nice and practical gift.

Interesting

A category in which we have collected various items, professional accessories as well as miscellaneous gadgets.

Gadgets

Keychains, mugs, mouse pads and other elements with technical motifs
Batteries and chargers
The time to keep the drone in flight is one of the most important parameters when it comes to choosing the machine you want to buy. The length of time without having to bring the drone to the ground to replace the batteries is a very important parameter. This factor depends on the take-off weight and the drives used, but to a large extent also on the quality of the battery itself.
Index: GIM-11640
Waiting time: approx. 10-30 days
Index: AKU-07300
Czas oczekiwania: ok. 10-30 dni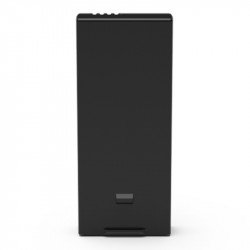 Original rechargeable battery for Ryze Tello drone with a capacity of 1100 mAh . Li-Pol type battery with 3.8 V and 4.18 Wh. It was specially created for Ryze Tel lo from...
Hub for charging 3 baterries for Ryze Tello
A charger that allows you to charge three batteries for the drone Ryze Tello simultaneously. The device charges the batteries sequentially depending on their voltage level,...
The use of original, high-quality batteries not only ensures full compatibility and safety of the drone, but also high performance and long continuous operation. By choosing the original battery you can be sure that all components will work properly. This is very important considering that some cheap substitutes can cause short circuits or other serious problems.
In this category you will find dedicated drone batteries for DJI, Yuneec and other known brands. In addition, we also offer the option of purchasing battery chargers and all necessary cables. All products have the necessary certificates confirming the highest quality. If you are looking for a good drone battery, you could not have found better. View and compare our products below or go to the bottom of the page to read more general information about drone batteries and other accessories.
How to choose a good drone battery? The most important parameters
The range of drone batteries is currently very large. Therefore, choosing the right product may be paradoxically more difficult. We have a lot of lithium-ion and lithium-polymer batteries on the market. Meanwhile, when choosing the right battery for your air machine, you need to consider more factors than just the type of battery.
The most basic parameters include capacity. It is most often expressed in milliampere hours (mAh). Nominal voltage is also important, which is determined in volts (V). Often, manufacturers provide the energy equivalent of milliampere hours in watt hours (Wh). It is the product of the rated voltage and the said capacity (1 V x 1000mAh = 1Wh).
Last but not least, other important parameters include electrical parameters: charging method and its specifics. You need to check whether the product is a dedicated battery or a universal battery. While dedicated drone batteries can only be charged with specialized chargers, these universal products can often be charged with various alternative chargers. Of course, a lot depends on the drone model itself. It is always worth considering the manufacturer's information. It's a little easier if you build your drone or robot from scratch. Then you have a larger field of choice!
Batteries and chargers for DJI and Yuneec drones
For popular Yuneec drones, we offer a set of necessary accessories that will not only allow you to replace batteries worn out as a result of intensive use, but also provide a backup power supply base for longer missions. We provide professional drone batteries for Yuneec Tornado H920, Yuneec Breeze and many others.
Our offer also includes dedicated batteries for DJI drones. In this category you will find batteries for Phantom, Inspire, Mavic and many others. These products are characterized by very high electrical capacity and an optimal charging cycle management system.
We invite you to place orders in the Botland store now. If you have any questions, don't hesitate to contact us! We'll be happy to help you with your shopping.